When Will My Child Support Payments End?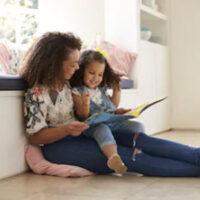 As much as you may love your children and want to help them with every step in life, it is natural to wonder as a parent when your child support payments will actually end. Some parents may even believe that as soon as their children reach adulthood, these payments will automatically stop. However, child support in Canada does not in fact end for a child simply because he or she turns 18 years old.
Understanding the Law
The law here in Canada makes it quite clear that instead of child support ceasing at a certain age, parents are responsible for financially supporting children who are considered to still be dependent. Under laws concerning when a support paying spouse is required to pay child support, like the Family Law Act and Divorce Act, factors affecting when you can generally expect that a child is not a dependent include:
Whether he or she is married
Whether the child otherwise voluntarily left home, and if so, his or her age when this occurred
Whether the child is enrolled in a qualifying educational program
Whether he or she has a disability or illness
Understanding How to Make Clear That Your Obligation Will End at a Certain Age

Like many other aspects of a divorce or separation from a partner, it is always best to outline your expectations in a mutually agreed-upon written document up front. As parents, you can agree to stipulate in your separation agreement or child custody agreement that your child support will end at a specific age. However, agreements obviously require that you and your ex agree to the terms contained within and many separations and divorces involve parties who agree on very little. In addition, even when agreed upon, it is also important to note that a court can later choose to overturn the terms that terminate support for a child at a time that the court finds to be to his or her detriment.
This is one of the many ways in which obtaining the assistance of a knowledgeable legal team can be helpful when you are separating from a partner and there are kids involved. In addition to maximizing your rights, a lawyer can ensure that you keep the big picture in mind and can help you stay focused on the best interest of your children in drafting an agreement that gives you the best chances of setting a definite end date for your child support obligation.
Let Us Help Simplify Things for You

If you are struggling to understand your legal obligations and rights, the best thing to do to figure out how to proceed in your situation is to meet with an experienced legal team as early as possible. As the Mississauga child custody lawyers at Zagazeta Garcia LLP, we strive to be strong and compassionate advocates for our clients as they figure out how to co-parent successfully while going through a separation or divorce. Set up a consultation with us today to begin steps toward preserving your relationship with your kids.
https://www.zglawyers.com/the-dos-and-donts-of-coparenting-during-the-covid-19-pandemic/