The Dos and Don'ts of Coparenting During the COVID-19 Pandemic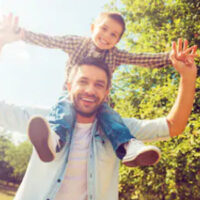 Since the early days of the COVID-19 pandemic appearing in Ontario, we have all been struggling to adjust to this new state of the world in a variety of ways. In particular, the circumstances surrounding many custody disputes have changed drastically in the past few months. According to the Department of Justice, roughly 5 million Canadians separated or divorced between 1991 and 2011 and approximately  38 percent had a child together at the time of their separation or divorce. Therefore, you are in good company if you are dealing with the uncertainty of coparenting during these difficult times. However, at a time when everything may seem unclear, one thing that remains certain is that being able to coparent effectively is as important as it has ever been. For this reason, everyone who coparents should understand the dos and don'ts of coparenting during the current pandemic.
Don't be Resistant and Uncooperative.

Due to the novel nature of the coronavirus pandemic, it is not yet clear how courts will react to parents who are unwilling to practice social distancing or adhere to medical advice regarding COVID. However, generally speaking, courts frown upon parents who put their own interests before those of their children. They also tend to look unfavorably at parents who refuse to cooperate with a reasonable parent. Therefore, adhere to the guidelines released by the government, any advice given by your child's doctor, and remain generally cooperative with the other parent.
Do Consider the Best Interest of Your Child.
If your child's other parent refuses to follow medical advice or the safety directives instructed by the Canadian government and you have a sincere belief that your child's health will be at risk by spending time with the other parent, you should contact a family lawyer as soon as possible who may need to ask a family court judge for an emergency temporary custody order. You should attempt to document as much as possible in this situation, including recording in writing your concerns to the other parent, his or her response, and any solutions or compromises you offered.
Don't Take Advantage of the Situation to Get Back at Your Ex.

Keep in mind that custody decisions at the court level are made by considering the child's best interests and early cases suggest that asserting unfounded beliefs that your child shouldn't spend time with the other parent, without actual evidence, is not likely to be taken seriously by the court during these unprecedented times. Trying to use this unfortunate situation as a way to place division between the other parent and the child you share is likely to only create more havoc.
Do Obtain the Help of the Right Legal Team.

You may be willing to do all you can to ensure the health and safety of your child. However, every coparent relationship is different and it simply may not be easy to come to an agreement with the other parent. As the Mississauga child custody lawyers at Zagazeta Garcia LLP, we are available to assist with pandemic-related custody issues as well as a wide range of other family law matters. We are experienced in helping families reach reasonable agreements in a variety of circumstances and land in a place where all parties can live with the end result. Contact us today to see what options we can offer for helping you preserve your interests as well of those of the ones you love.
Resource:
justice.gc.ca/eng/rp-pr/fl-lf/divorce/jf-pf/cfso-ooaf.html
https://www.zglawyers.com/family-law-disputes-in-the-covid-19-pandemic/