Family Law Disputes in the COVID-19 Pandemic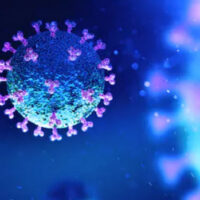 With almost a million people infected around the world, the COVID-19 pandemic has brought with it many public health risks that we are all struggling to adjust to while keeping ourselves and those we love as safe as possible during this unpredictable time. Undoubtedly, this pandemic has impacted those who have children in an especially substantial way, especially when those children are shared with another parent who lives in a separate household. As this unprecedented threat to health continues to dominate the news, it is also rapidly becoming a central theme in family law disputes in homes throughout the province and throughout Canada itself. And as people around the world practice social distancing and increasingly self-quarantine themselves, questions continuously arise about what the right decision is in regard to co-parenting – questions that may not immediately have a clear answer as no one has dealt with this situation previously.
Understand the Current Limitations to Your Legal Options
While child custody and other proceedings related to coparenting aren't halted, you should know that the Superior Court of Justice (SCJ) has suspended all regular operations, effective Tuesday, March 17, 2020, and until further notice. That means that all in-person criminal, family and civil matters scheduled to be heard on or after that date have been adjourned. With that said, issues involving children, refraining motions, child protection motions and non-depletion orders are still being considered by teleconference or videoconference as are motions deemed to be urgent. Courts are also continuing to consider applications by the Chief Medical Officer of Health for orders in relation to COVID-19.
In that regard, in Ribeiro v Wright, Justice Pazaratz considered an urgent motion to suspend all in-person access due to COVID-19 because she did not believe the father would maintain social distancing, and did not want her son leaving the home for any reason, including spending parenting time with his father. The court disagreed, asserting that kids need both parents now more than ever and the current crisis does not override the best interests of the child.
This is the Time to Present a United Front

While we are all in uncharted territory, what is glaringly clear is that co-parents should strive to continue to work together to provide for the best interests of their children – no matter how difficult that may be. This is not the time to argue over how many nights the other parent is spending with your kids or argue that because the kids are home from school, the other parent should have less overnight time. Instead, it is imperative that you and the other parent try to present as a united front. As scared as you are – your children are more afraid. As uncertain as you feel – this is magnified for your children. Try your best not to add any unnecessary stress onto a situation that remains outside of the control of us all.
You Can Depend on Us.

As the Mississauga child custody lawyers at Zagazeta Garcia LLP, we offer compassionate guidance and knowledgeable representation to any mother or father who is struggling to co-parent. We offer the legal help you need and can depend on to help you reach an agreement with the other parent that you can both live with and that, most importantly, is best for your children. Contact us today to begin.
Resources:
canlii.org/en/on/onsc/doc/2020/2020canlii23204/2020canlii23204.html
experience.arcgis.com/experience/685d0ace521648f8a5beeeee1b9125cd
ontariocourts.ca/scj/covid-19-suspension-fam/
https://www.zglawyers.com/deciding-on-a-holiday-visitation-schedule-after-a-separation-or-divorce/