What Happens if You Overstay Your Visa in Canada?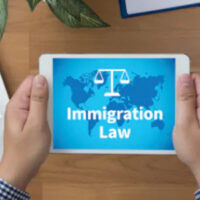 Residents of other countries who have been lawfully admitted to Canada can find themselves overstaying their visa for many reasons. In some cases, finding love unexpectedly while abroad can be a determining factor in a choice not to leave on time. In other circumstances, unforeseen events like the COVID-19 pandemic manifest in travel restrictions and processing delays which unfortunately have significantly impacted the lives of many people and places them at risk of overstaying their visas. Whether you end up overstaying your visa intentionally or by chance due to factors you lack control over, you can face some inconvenient consequences any time you remain in Canada beyond your authorized admission period.
Potential Consequences of Overstaying a Visa
Unfortunately, the potential consequences you might have to battle if you overstay a visa can be numerous. Overstaying can lead to not only the loss of your current privileges or immigration status but can also eliminate your ability to ever become a permanent Canadian citizen. Specifically, you may:
Be deemed inadmissible. In this case, you would be denied a visa or Electronic Travel Authorization, refused entry to or removed from Canada. While a person can be found inadmissible for a number of reasons ranging from lacking financial support and resources to having committed war crimes, these reasons also explicitly include the failure to comply with any provision of the Immigration and Refugee Protection Act. This includes anyone who overstays.
Be removed. You could also be told that you can't legally remain in Canada and must leave the country. How quickly you must leave and how long you must be gone from the country depends on which of the three types of Removal Orders you receive.
Have a future visa denied. The consequences don't end just because you exit Canada. Should you desire to obtain another visa in the future, authorities can lawfully rely on a prior finding of inadmissibility or a prior removal to deny your new application to return.
Don't Guess at Your Visa Status
Regardless of whether you previously overstayed your visa but left before being discovered by Canadian immigration authorities, or even if you were previously ordered to leave Canada, there is a possibility that you could be allowed to return to Canada. However, it is better not to find yourself in this situation in the first place. You should always keep a close watch on the dates your visa and passport expire as well as on immigration policy updates to avoid overstaying your visa. If you have any question about whether you should be taking steps to extend a temporary visa, you should reach out to an experienced immigration legal team immediately.
We Can Help You Navigate Through the Immigration Process
The subject of immigration can be a confusing and complex one for people who are unfamiliar with it. This is one of the reasons that is imperative that you surround yourself with the best legal counsel as soon as possible. No matter what point of the relocation process you are in, an experienced immigration lawyer can take a look at your immigration plans and let you know what your options are and how best to proceed. As the experienced and compassionate Mississauga Canadian immigration lawyers at Zagazeta Garcia LLP, we can assist you throughout the process of obtaining the residency you desire whether you are trying to immigrate to Canada for a period of time or a lifetime. Contact us today to begin.
Resources:
canada.ca/en/immigration-refugees-citizenship/services/immigrate-canada/inadmissibility/reasons.html
canada.ca/en/immigration-refugees-citizenship/services/coronavirus-covid19/visitors.html#restore
https://www.zglawyers.com/the-impact-of-covid-19-on-the-canadian-immigration-process/