The Impact of COVID-19 on the Canadian Immigration Process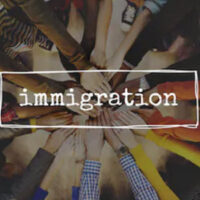 The unanticipated coronavirus (COVID-19) outbreak and the subsequent pandemic has had a major impact on the world in many unexpected ways, and that includes on the Canadian immigration process. In the best of circumstances, obtaining residency in Canada can be a complex and time-consuming process. During these unprecedented times, additional challenges have been created for those wishing to immigrate to Canada. And unfortunately, this is problematic for both the Canadian economy and the foreign nationals who desire to come here and pursue economic and personal endeavors.
Understanding the Impact of Immigration on Our Economy  
While the flow of people coming to live and work in Canada is expected to be a driver of economic growth following the coronavirus crisis, economists have already publicly stated that there may be fewer jobs waiting for them – and this isn't a good thing. According to Reuters, immigrants have boosted the Canadian economy in recent years by adding to the labor force and spending money on goods and services. In addition to other consumer spending, immigrants are also reportedly strong contributors to the Canadian housing market which has been growing in recent years to support the demand from new residents. Even other statistics support that these new residents are a benefit to our society, including the fact that Canada's total fertility rate has been falling since 2009. Therefore, Canada requires immigrants – even those who come on a temporary basis – as one of the main drivers of population growth.
How is COVID Affecting Canada's Immigration Programs?
Canada is a country that has historically enjoyed a positive reputation for its welcoming immigration policies. However, and unfortunately, COVID is affecting and delaying some of Canada's immigration processes for reasons that no one can control at this time. Reasons for processing delays may include:
Travel restrictions and required quarantine. For those people who are actually able to travel to Canada right now, there is a mandatory 14 day quarantine for all but the most essential of workers, even if you have no symptoms.
Applications are being prioritized by the government. While most permanent resident applications are still being accepted, certain applications are currently being processed faster than others such as those from Canadians returning to the country, vulnerable groups and people who perform or support essential services.
Other administrative hurdles. The government is also currently offering unlimited extensions for those who are missing documents due to COVID-19, and for good reason. The reality is that you simply may not be able to get an immigration medical exam or obtain the supporting documents you need right now.
Are You Interested in Immigrating to Canada?
If you are interested in building a life in Canada on either a temporary or permanent basis, you should not be deterred by the challenges of the pandemic, but should instead look at it as an additional building block towards a new opportunity. As the Mississauga Canadian immigration lawyers at Zagazeta Garcia LLP, we are here to help you navigate the complicated and often changing rules to immigrate into Canada during these unprecedented times. In addition to helping you adjust to these novel issues, we provide a full range of Canadian immigration appeal and litigation services, such as judicial review before the Federal Court of Canada, citizenship appeals, and immigration appeals to the Immigration and Refugee Board. Contact us today to begin discussing the journey toward your Canadian immigration.
Resource:
ca.reuters.com/article/topNews/idCAKBN2332E7
https://www.zglawyers.com/changes-to-travel-restrictions-for-immediate-family-members-of-canadian-citizens-and-permanent-residents/