Understanding the Impact of Emails and Social Media in a Family Law Matter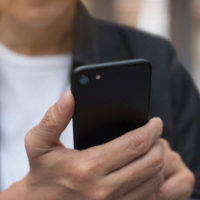 Social media and the internet play a significant role in the lives of most people these days. According to the Pew Research Center, 65 percent of Canadian adults use social media sites and the internet. And the overwhelming majority of Canadians are at least using the internet. In fact, only nine percent of Canadians reported not using the internet or social media whatsoever.
For many people, emails and social media are used in a professional context as well as personally. However, this personal use has also changed the scope of how family law cases play out. Gone are the days when a private investigator was needed to find out the dirty secrets of an ex-spouse you are battling for alimony or child custody. Now it is common for both parties to utilize websites such as Facebook, Instagram, Twitter and other such social media in an attempt to find evidence they can use against an ex. Recent Ontario cases continue to reflect the implications of how serious internet usage can be.
What Impact Can Emails Have?

This was an issue in Clark v. Moxley which centered around a dispute between two parents who did not agree about important child custody questions such as whether there should be an equal parenting schedule and who should choose the school that the child in question attended. The Ontario Superior Court of Justice relied, in part, on inappropriate emails the father had sent his young son in which he bashed his ex-wife in finding it difficult to accept that the child's expressed preference to spend time with his parents equally was an independent decision. Based on this, the Court concluded that it was in the child's best interest not to view his expressed desires as determinative because some of the father's communications with his son undermined the father's assertion that he was able to guide and parent appropriately.
What Impact Can Social Media Have?

Anyone who is considering publicly making a negative comment on social media about an ex-spouse should first look at what occurred in Cooper v. Primeau. In that case, the father had reportedly refused to provide his phone number and used his social media to broadcast his ongoing dispute with the mother of his two children. He had also used social media to raise funds for his custody dispute against her and had made unfavorable comments against his ex in doing so. In considering the best interest of the children, the court held that he could continue to use social media – but only on stipulated terms which essentially limited him to posting photos of the children.
Are You Struggling to Understand How the Internet Can Affect Your Claim?
The importance of emails and social media evidence in relation to a family law claim cannot be overstated. We understand how difficult it can be to understand how the internet applies to your claim and can help you ensure that you do not post or send something that you will later regret. The Mississauga family law lawyers at Zagazeta Garcia LLP have significant experience helping people like you figure out how to successfully pursue a bright future when leaving a difficult past. Contact us today to schedule an appointment to confidentially begin to figure out your next steps.
Resources:
canlii.org/en/on/onsc/doc/2017/2017onsc4971/2017onsc4971.html?autocompleteStr=Clark%20v%20mox&autocompletePos=1
pewresearch.org/fact-tank/2017/04/20/not-everyone-in-advanced-economies-is-using-social-media/
canlii.org/en/on/onsc/doc/2018/2018onsc577/2018onsc577.html
https://www.zglawyers.com/deciding-how-to-approach-your-future-spouse-with-a-prenuptial-agreement/