Understanding Restraining Orders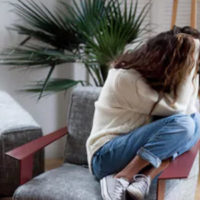 Whether it occurs at the beginning of a relationship or after the relationship has begun to deteriorate, a negative shift in the behavior of a spouse is almost always unexpected and it is often difficult to understand where to turn. Fortunately, part of the reason why family courts exist is to empower compromised victims to impose restraining orders to protect themselves and/or their children from a threat of violence from a former spouse, cohabitation partner, or anyone else who represents a threat to peace and well-being.
What Exactly is a Restraining Order?
A restraining order is a family court order that says what a person cannot do. This kind of legal document can help keep a victim from being physically or sexually abused, threatened, stalked, or harassed. Fortunately, victims within the province are explicitly afforded the right to a restraining order for those who need it. While Ontario law does not outline any particular factors that are required for the court to grant a restraining order, the courts still typically have to examine the facts of an individual case to determine whether there is any basis for granting a restraining order.
When Can You Typically Apply For a Restraining Order? 
Restraining orders vary widely and can do everything from ordering no contact to being very specific regarding where a person can and cannot be. Additionally, there can be serious circumstances for violating a restraining order. A person seeking a restraining order must be able to prove the facts justifying an order, and the other party may challenge those facts in court. There is usually a basis to apply for a restraining order in family court when either:
You are in fear of a former partner, including a same-sex partner, who you used to be married to or who you cohabitated with for any period of time and/or;
You have reasons to seek protection for yourself and any children who are in your custody. Importantly, you don't need to share children with the person you are seeking to obtain an order against.
Any kind of restraining order agreement that is in place exists to help keep those in vulnerable positions safe – and you should not be ashamed if that includes you. You should also obtain the help of an experienced family lawyer who can help you understand exactly what you're facing as well as assist you in undertaking your next steps prior to when it could become an even more serious problem.
Do You Believe That a Restraining Order is Necessary Based on How You or a Loved One Has Been Treated?
If you believe a restraining order is appropriate in your situation, you should consult with an experienced family law lawyer to get advice on how to proceed. If you find yourself in this situation, you already know that you are in a fragile circumstance, and it is totally understandable if you are unsure where to turn or how to proceed. With so many stressful factors in your life, you will probably be relieved to know that you can obtain legal help from someone who can help ensure that you hold the accountable parties responsible. The Mississauga family lawyers at Zagazeta Garcia LLP have significant experience helping people like you figure out how to obtain the restraining order that you need to keep yourself and your loved ones safe. Contact us today to schedule an appointment and let us help you moving forward.
Resources:
cleo.on.ca/en/publications/handbook/what-are-restraining-orders
attorneygeneral.jus.gov.on.ca/english/family/guides/restraining_order/
https://www.zglawyers.com/the-recent-case-addressing-the-special-child-custody-challenges-faced-by-divorcing-same-sex-couples-when-international-borders-are-involved/