The Recent Case Addressing the Special Child Custody Challenges Faced by Divorcing Same-Sex Couples When International Borders Are Involved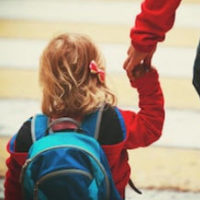 We all know that the "traditional" family unit has evolved over time. One of the biggest evolutions has been the legal recognition of same-sex unions in the form of the legalization of same-sex marriage. In 2005 the Civil Marriages Act was passed by parliament and expanded the definition of "spouse" to gender-neutral terminology in legalizing marriage. While the Act was the last step in a long battle to enable same-sex couples to marry in Canada, there is now another issue faced by separating same-sex couples – the special child custody challenges faced by divorcing couples when international borders are involved.
Many couples from other countries came to Canada to marry when they were unable to do so in their home nations. However, in some circumstances, this has created a different set of issues for the couples who are choosing to divorce, especially when they now have children.
What is the Recent Case Demonstrating Child Custody Challenges When the Country of Residence is in Dispute?
In the recent 2019 case of Stoughton v. O'Ney, an Ontario court pondered which mother should be awarded child custody of their four-year-old son, a dual citizen of Canada and the United States, prior to when he begins school the following fall.
The ex-spouses had married in Canada in 2014 after previously having an unrecognized commitment ceremony in the United States where same-sex marriage was not yet legal. The couple subsequently resided in Canada before having their son in Buffalo, New York later that year. The couple immediately returned to Canada after their son was discharged from the hospital and continued to lived together in Canada until they separated between 2016 and 2017. The ex-spouses had respectively lived in Niagara Falls, Ontario and Niagara Falls, New York since January 2017 and had shared parenting time equally since then. However, as their son is set to begin school in September 2019, this parenting arrangement would no longer work. Each parent wanted sole custody and for their son to attend school in her respective country.
The court determined that the boy has two loving mothers but that joint custody was not a realistic possibility as the boy must attend school in one country or the other and his parents were, by their own admissions, unable to coparent effectively. Ultimately, after evaluating the child's best interest, sole custody was awarded to the parent who resides in Canada and the ex-spouses' son will attend school in September in the Niagara Region of Ontario. As justification, the court pointed to the other parent's past behavior and the likelihood that if she were granted sole custody and primary residence of the boy, she would have effectively cut the parent who was ultimately awarded custody out of the boy's life.
Are You Struggling to Understand How to Proceed With Your Same-Sex Separation?

Fortunately, we can help you understand how to proceed. The Mississauga family lawyers at Zagazeta Garcia LLP have significant experience helping people like you figure out how to plan for life after divorce and we can help ensure that you maximize your rights. Contact us today to schedule an appointment so that we can begin helping you.
Resources:
laws-lois.justice.gc.ca/eng/acts/C-31.5/page-1.html
canlii.org/en/on/onsc/doc/2019/2019onsc1531/2019onsc1531.html?searchUrlHash=AAAAAQAIU2FtZS1zZXgAAAAAAQ&resultIndex=4
https://www.zglawyers.com/what-you-should-understand-about-your-parental-rights-and-responsibilities-in-ontario/