What You Should Understand About Your Parental Rights and Responsibilities in Ontario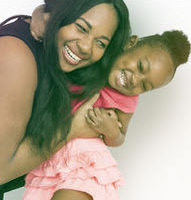 Whether planned or unplanned, many people who find out that they are having a child take steps to establish parentage and care for him or her. However, a recent case spotlighted the fact that not every Canadian feels the same way about unplanned children.
What Unusual Case Made an Ontario Appellate Court Consider Whether a Parent Should Be Compensated For Paying Child Support for an Unwanted Baby?

In PP v. DD, the Court considered the plaintiff's argument that the defendant, the mother of PP's biological child, had committed fraudulent misrepresentation by depriving him of the choice of when and with whom to share the responsibility of parenthood. In that case, the parties had a short sexual relationship, during which PP reportedly told DD that he had no intentions of fathering a child. DD supposedly responded by asserting that she was taking the birth control pill and also did not intend to conceive a child. However, after their sexual relationship ended, PP found out that DD was pregnant and DD subsequently delivered a healthy child who PP has reportedly been proven to be the father of via DNA testing. In response, PP brought a civil action against DD, which the court ultimately held against, finding instead that there hadn't been a violation of PP's right to physical or sexual autonomy.
What Parentage Presumptions Exist Under Ontario Law?

While some people are trying to figure out how to get out of the responsibility of parenthood, many others have the opposite problem and are trying to figure out how to establish parentage. In Ontario, there are multiple ways to establish parentage under Ontario's Children's Law Reform Act. You can establish the parentage of a child who was conceived through sexual intercourse if you:
Were legally married to the birth parent at the time of the child's birth
Were in a marriage that was annulled or ended by death within 300 days before the birth of the child
Were granted a divorce within the 300 days before the child's birth
Were in a cohabiting relationship prior to the child's birth and the child is born within 300 days after ending the habitation.
Have certified the child's birth under the Vital Statistics Act or a similar Act in another jurisdiction in Canada
Have been determined by a court outside of Ontario to be the child's parent
What Happens if Multiple People Attempt to Claim the Same Presumption?

Then unfortunately, neither party can establish parentage by using the presumption.
Are These Presumptions Rebuttable?

Under certain circumstances, yes, but this is only a possibility when a legal standard called the balance of probabilities is applicable. An experienced child custody lawyer can examine the facts of your case and advise you on whether this rebuttal applies to your situation.
Are You Struggling to Understand Your Parentage Rights and Responsibilities?

Fortunately, we can help you understand both your responsibilities and your rights. The Mississauga child custody lawyers at Zagazeta Garcia LLP have significant experience helping parents like you ensure that you maximize the rights of yourself and your child both now and in the future. Contact us today to schedule an appointment so that we can begin helping you.
Resource:
canlii.org/en/on/onca/doc/2017/2017onca180/2017onca180.html