The Recent Case Addressing Whether Spousal Support Can Be Awarded Without the History of a Relationship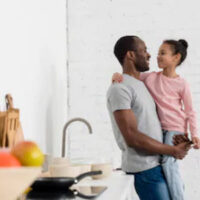 These days, just under one-fifth of Canadian children live in single-parent households, and eighty percent of them with a single mother. Many of these children are the offspring of situations in which their parents were once married or cohabitating partners. However, in a day and age where there are entire phone apps and websites devoted to finding a casual hookup partner, it is unsurprising that many of these children were also born into situations where their parents never engaged in a committed relationship of any kind.
The law is clear about the fact that regardless of the relationship status of the parents themselves, both parents are generally financially obligated to support their children. There are also many situations in which a divorced or even formerly cohabitating spouse may owe spousal support after the relationship or marriage dissolves. However, what happens when two people share children together, but never married or lived together, and were arguably never in a relationship? Can that situation fall within the "spouse" definitions found in the Family Law Act such that one person can obtain spousal support from the other?
What Recent Case Contemplated This Issue?

This issue was contemplated among others in Jackson v. Moore, in which a 30-year-old man and a 24-year-old woman had two children together but never married or lived together. The parties had resolved the custody, access, and parenting issues prior to and during the trial for the children, who had been in the de facto custody of Jackson, the mother, for their entire lives. Regarding the claim for spousal support, the Jackson was required to prove that she was a "spouse" within the meaning of the Family Law Act, and if she could not, she also could not make a claim for spousal support.
The parties had dated briefly after meeting in 2012 before reconnecting for a four-year relationship in 2014. She became pregnant quickly after they rekindled their relationship and after their first child was born, Moore, the father, purchased a rental property which he rented to Jackson. Jackson and the child they shared lived in Moore's rental property from November 2015 until May 2018, during which time Jackson and Moore continued intimate relations. However, Moore maintained his own separate residence the entire time. Jackson argued that the parties cohabited in a relationship of some permanence during this time and that she was therefore a spouse within the meaning of the statute, while Moore disagreed and argued instead that Jackson was his tenant.
The court ultimately agreed with Moore that there had not been a relationship between the two parties and that Jackson was therefore not a spouse. As evidence of this, the court weighed factors such as:
Moore did not stay overnight with Jackson
Moore did not move any of his clothing or personal effects into Jackson's residence
Moore continued to date other women, including one he bought a house with and became engaged to
Jackson dated at least one other man during this period
Jackson believed that Moore was "cheating" on his girlfriend by having occasional sexual relations with her, including when she became pregnant with the second child
Are You Struggling to Figure Out Spousal Support?

Whether you are the person pursuing spousal support or the person who is fighting an unjustified claim for it, you will need the help of a family law team that you can trust in order to ensure that your rights – and hard-earned assets – are protected. As the Mississauga family lawyers at Zagazeta Garcia LLP, we have experience with helping people like you with everything from child custody to divorce to immigrating loved ones. We genuinely care about our clients and we offer compassionate and experienced assistance that you can depend on. Contact us today to begin.
Resources:
canlii.org/en/on/onsc/doc/2019/2019onsc6477/2019onsc6477.html
cbc.ca/news/politics/census-2016-marriage-children-families-1.4231872
https://www.zglawyers.com/the-issue-of-vaccination-in-family-law-disputes/