The Issue of Vaccination in Family Law Disputes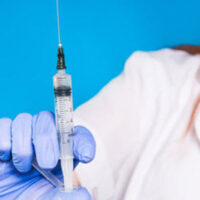 Regardless of your personal stance on whether to vaccinate children, we can likely all agree that this issue has become a hot topic in developed nations around the world in recent years. There is a growing movement of people who believe that vaccinations cause developmental issues such as autism in young children, and that sometimes includes just one of the parents of an unvaccinated child. Therefore, it is becoming increasingly common for parents to get into disputes over the issue of vaccinating their children after a separation or divorce.
What Should Be Understood About Disputes Over Vaccination?

While everyone is entitled to an opinion, it is important to understand that when it comes to situations involving parents in a family law dispute who cannot agree on a medical decision for their child, judges assess what is in the best interests of a child. Because the legal standard when deciding a family law dispute centers on what is deemed best for the child and not what is the opinion or desire of his or her parent, those against vaccinating should strongly prepare for the possibility that the court will force them to do so for the safety of the child and other children. This is because of factors such as:
The health aspect. Notably, there is substantial medical research that objectively supports the vaccination of children. For example, the World Health Organization has asserted that vaccination is one of the most effective ways to protect against more than 25 debilitating or life-threatening diseases, including measles, polio, tetanus, diphtheria, meningitis, influenza, tetanus, typhoid and cervical cancer.
The schooling aspect. One parent's desire not to vaccinate can also affect how both parents want to school their children and limit their child's options for obtaining an education. Ontario's Immunization of School Pupils Act (ISPA) requires that children and adolescents attending primary or secondary school be appropriately immunized against designated diseases, unless they have a valid exemption.
Protecting the children at the center of the debate from disease and keeping additional students and children in the world safe and healthy is in a child's best interest, so a judge would likely rule for the children to be vaccinated.
Everyone has the right to express their viewpoints in our court system. However, parents should also keep the law in mind if they choose to challenge vaccinations in court and proceed carefully with the help of an experienced family lawyer.
Turn to Us.

If you are separated or divorced and dealing with the issue of vaccination, or dealing with some other legal dispute regarding a child you share with a former partner, lawyers experienced in family law disputes will likely need to be engaged to help you deal with this issue. As the Mississauga family lawyers at Zagazeta Garcia LLP, we can provide compassionate guidance and knowledgeable representation to a parent who is struggling on either side of this situation. While this is a complicated issue, we can help simplify things for you by offering the legal help you need and can depend on. Contact us today to begin.
health.gov.on.ca/en/pro/programs/immunization/ispa.aspx
who.int/topics/vaccines/en/
https://www.zglawyers.com/can-a-former-cohabitating-partner-be-sued-for-ending-the-relationship/