The Recent Case Addressing Whether a Foreign Divorce Should Be Recognized in Canada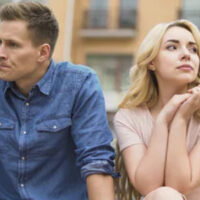 These days, many people choose to relocate from one country to another for a variety of reasons. Along with moving clothing and household items and finding new schools for the children, couples also have to adjust their relationship to being in a different location. However, in some cases, a relocation also involves the ending of a marriage. After all, statistics indicate that several million Canadian residents are separated or divorced from a former spouse.
It can be tricky for these divorcing parties to figure out which country these proceedings should be undertaken in. Questions often arise in these cases such as:
Should divorce proceedings be started in the country where they married or the country where they currently reside?
What if the parties reside in two different countries?
Most importantly, what happens when a divorce attempt isn't carried out correctly across borders?
In certain circumstances, courts must ponder whether a divorce decree purportedly obtained in another country should be recognized in Canada. This issue was recently addressed by the Ontario Superior Court of Justice.
What Recent Case Addressed Whether a Foreign Divorce Should Be Recognized in Canada?

In Al Sabki v. Al Jajeh, the court debated whether a divorce granted in Syria in 2008 should be recognized in Canada which would've barred the applicant wife's application for spousal support. Whole the husband argued that the court did not have jurisdiction to make a spousal support order because the parties were validly divorced in Syria in 2008, the wife, in contrast, argued that the divorce granted by the Syrian authorities was invalid and should not be recognized in Canada.
Both parties had grown up in Syria and practiced medicine at the hospital where they met before marrying in 1988. They had two children and then immigrated to Canada but, after the husband was unable to qualify to practice medicine in Canada, the family moved around to a few other countries where the husband had work opportunities. The wife and the couple's children eventually ended up back in Canada in 2006 after the wife did not settle comfortably into the husband's final residence of Singapore. In early 2008 the husband informed the wife that he intended to divorce her through the Syrian courts and proceeded to do so, sending her a final copy of the divorce decree issued by the Syrian courts a few months later. However, he continued to financially support the wife for several years.
After their youngest child finished his post-secondary education in July 2017, the husband stopped all support payments to the wife, triggering her application for spousal support. The husband still worked as a physician in Singapore and earned the equivalent of $600,000 CAN per year while the wife worked in retail on a part-time basis earning minimum wages.
The court ultimately concluded that Syria did not have jurisdiction to grant a divorce between these parties in 2008 and, as a result the Syrian divorce was not determinative of the parties' marital status in Canada. As rationale, the court emphasized that even if it was wrong about the validity of the Syrian divorce, it should not be recognized anyway because of factors like the wife not being given proper notice or opportunity to contest the divorce.
Are You Looking for Confidential Legal Help About Your Separation or Divorce?

Whether you have already begun divorce proceedings or you are simply in the beginning steps of trying to figure out how to proceed with separating from your current situation, it is helpful to have the assistance of a competent legal team. As the Mississauga divorce lawyers at Zagazeta Garcia LLP, we offer the experience, compassion, and knowledge you can rely on in this delicate time. We have helped many people in similar situations figure out how to proceed when separating from a partner and we can begin helping you as soon as you reach out to us for a confidential conversation.
Resource:
canlii.org/en/on/onsc/doc/2019/2019onsc6394/2019onsc6394.html
https://www.zglawyers.com/understanding-annulments-in-ontario/