The Importance of Being Credible in a Divorce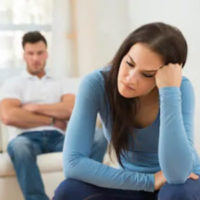 No one enters a marriage thinking it will end. However, life happens and unfortunately, that means that a significant number of marriages end in divorce. In 2017, six percent of the twenty million Canadians between the ages of 25 and 64 were currently separated or divorced according to Statistics Canada. Interestingly, being separated or divorced was more common among women as age increased and those who had previously been in common law relationships were more than twice as likely to now be separated or divorcing.
Regardless of the statistics, it is clear that some marriages will culminate in divorce. For those that do, there is another factor that comes into play – the credibility of the respective separating spouses.
What Example of the Question of Credibility of a Spouse Was Recently Before an Ontario Appellate Court?
The 2019 case of Alalouf v. Sumar recently addressed this issue. In that case, the parties faced parenting issues related to their children as well as the issue of the husband's credibility. The wife in that case had stayed home with the children for several years while her husband, who worked in e-commerce, had worked to build a career that came with a six-figure salary. Based on this, the trial court judge had awarded the wife spousal support.
However, the bigger issue on appeal was whether the husband had been truthful in his admissions to his wife and the Court. Ultimately, the appeal was dismissed, due in large part to the fact that the trial judge's credibility findings impacted her explanation of how she resolved many of the issues. Some examples of the husband's inconsistencies included:
His salary. After losing a job in 2016 where he was earning a yearly salary of $190,000 and having only recently obtained a new job that paid only $70,000 annually, the trial judge determined that the father was intentionally underemployed or unemployed during the relevant periods of time. The Court also noted that the father had told the mother that he received two weeks of severance after losing his job in 2016, when in fact he received 20 weeks. The Court upheld the award of an indefinite amount of spousal support.
The joint line of credit. The father had presented a spreadsheet showing that from 2010 to 2017, he made all payments on a line of credit in the total amount of $16,000. However, in lieu of the fact that there was no objective evidence of the husband's assertions, and in light of his other inconsistencies, the trial judge found that both parties were equally responsible for paying interest on this account. The Court upheld this.
This case is a cautionary tale. Losing credibility before a court can also mean that you lose a significant amount of your assets.
Are You Concerned About How to Demonstrate Your Credibility Sufficiently? 
If you have questions about how to proceed with your divorce in this challenging circumstance, you need an experienced family law lawyer who is compassionate and understanding of your situation. The Mississauga divorce lawyers at Zagazeta Garcia LLP have significant experience helping people like you figure out how to successfully transition into a new life after a divorce – and this includes demonstrating that your claims are credible. Contact us today to schedule an appointment so that you can begin to figure out your next steps.
Resources:
150.statcan.gc.ca/n1/pub/11-627-m/11-627-m2019033-eng.htm
canlii.org/en/on/onca/doc/2019/2019onca611/2019onca611.html
https://www.zglawyers.com/understanding-annulments-in-ontario/