Handling Holiday Vacations When You Are Splitting Custody During COVID-19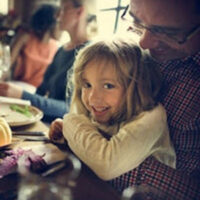 Now that we are in the midst of the holiday season, many Canadians have started thinking about having a gathering with a conservative amount of family and friends. For some people, the holidays are a good time to extend a short visit into a vacation. For most people this year, vacations are going to be closer to home. That means that a trip to the coast line, a staycation in a nearby hotel, or even a journey to a lakeside cabin are all popular options that can be especially appealing for parents who happen to share custody of their kids with an ex-spouse. But while you may be thinking that your ex will be more open to a vacation location that is closer, don't forget about the other obstacle you now have to overcome – COVID-19.
What if My Ex Doesn't Want Me to Take Our Kids on Vacation this Holiday Season Because of COVID-19? 
While it remains to be seen exactly how the scenario of one parent disagreeing in regard to a holiday getaway will be viewed by courts, a similar set of facts was recently before the Ontario Superior Court of Justice in regard to a summer vacation that may offer a glimpse of a likely outcome. In an urgent ruling issued over Zoom in Moncur v. Plante, the court considered whether a mother's unease due to COVID-19 should bar the father she shares joint custody with from traveling with their 9-year old son to a cottage for a vacation with his extended family. Despite the fact that its decision meant the father would not have the vacation stipulated in their custody agreement, the court ultimately found that it was in the child's best interest not to attend the gathering. In reaching this decision, it considered factors such as:
There being a health risk to the boy by expanding his social circle
The court having no ability to assess the extent of the father's extended family's social circle and the measures they are or aren't taking to social distance
The mother has asthma which heightens the potential consequences to her should she contract COVID-19
Three Tips for Handling Vacations
Make any plans in accordance with provincial protocols
Discuss and try to agree on specific dates and locations for vacations well in advance
If you reach an agreement, make sure you put it in writing and each sign and date the agreement before contacting your lawyer to ensure things are updated with the court
Are You Hoping to Take Your Child on a Vacation Your Ex Doesn't Agree With?
Anytime you are unable to settle things with your ex on your own, you should consider obtaining competent legal help. As the Mississauga child custody lawyers at Zagazeta Garcia LLP, we offer compassionate representation and passionate advocacy for our clients. You can depend on us to navigate you through the journey of reaching a custody agreement while figuring out how to co-parent successfully on a day-to-day basis. Contact us today to begin with a confidential consultation.
Resource:
canlii.org/en/on/onsc/doc/2020/2020onsc4391/2020onsc4391.html
https://www.zglawyers.com/when-will-my-child-support-payments-end/