Does the Tort of Conspiracy Have a Place in Family Law?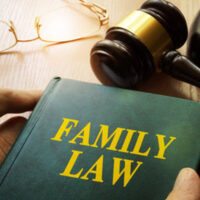 Tort law is a body of law which allows a person to obtain compensation when someone else's wrongful behavior has caused injury or harm. This broad term encompasses a wide range of situations, some of which can appear intertwined in family law cases. However, torts raise a different set of considerations in the context of family law and the use of them in this context remains controversial. This is especially true of economic torts which can be asserted against a spouse when it is alleged that he or she has wrongfully interfered with the economic interests of the other. These kinds of torts include the tort of conspiracy.
Contemplating Differing Views

Critics allege that torts like conspiracy can be damaging to a family structure. For example, in the 2011 case Waters v. Michie, the British Columbia Court of Appeal ruled that the tort of conspiracy has no place in family law. The former wife in that case had pursued a conspiracy claim against her ex-husband and his new wife in which she alleged that the two had conspired to transfer assets in order to hide funds during her claim for child support. In addition to noting that there were child support measures in place that would allow the former wife to pursue additional support without filing such a claim, that court also cited public policy reasons such as the argument that a conspiracy tort would only widen bridges between the parents and their children and was therefore not in the best interest of the child.
However, proponents allege that torts also provide an opportunity to recognize and reconcile legitimate concerns, especially when marital misconduct is alleged on the part of one of the parties. Let's take a look at a more recent Ontario case.
Conspiracy May Have a Place in Some Family Law Cases

In the case of the divorcing spouses in Leitch v. Novac who separated after seventeen years and share one child, the wife asserts that the husband committed the tort of conspiracy in alleging that he had hidden assets and undisclosed income. There is an undisputed substantial income difference between the parties as the wife, a former litigator, had gone back to university for graduate work in law after the husband sold his online gaming platform for $11.5 million. She then taught part-time afterwards, earning an annual salary of about $30,000. During the disclosure phase of their divorce proceedings, the husband alleged that he made only $125,000 annually, which as stated above, the wife disputed.
She commenced lawsuits against her husband, his father, and several others for six separate tortious conspiracies. The lower court held against her and ordered her to pay costs well in excess of $1,000,000, declining to view conspiracy as an appropriate route to pursue her claims.  However, the appeal court determined that the lower court had erred and the tort of conspiracy was in fact an appropriate and even effective way to respond to the type of misconduct alleged by the wife and if it was not available, co-conspirators would essentially be able to get away with this kind of behavior.
We Can Help You Understand Your Next Steps
As the Mississauga family attorneys at Zagazeta Garcia LLP, we offer dedicated and compassionate representation and we can help clarify things for you in a time where everything seems confusing and stressful. Whether you are facing an impending separation from a spouse, are struggling with child custody issues, or want to make sure your assets are protected prior to marriage, you should obtain the help of a legal team that will keep your interests front and center. We are the team you can depend on no matter the circumstances you are dealing with. Contact us today to schedule a confidential appointment and begin moving forward.
Resources:
canlii.org/en/on/onca/doc/2020/2020onca257/2020onca257.html
canlii.org/en/bc/bcca/doc/2011/2011bcca364/2011bcca364.html
https://www.zglawyers.com/the-recent-case-addressing-whether-spousal-support-can-be-awarded-without-the-history-of-a-relationship/