Winning Sole Custody Of Your Child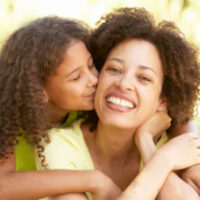 Reaching the decision to end a relationship is never an easy task, especially when kids in common are a part of your family picture. Children are understandably the biggest concern for most people during a separation or divorce. Sometimes former spouses are able to objectively and amicably agree to a post-separation parenting arrangement plan on their own that involves shared custody. In contrast, there are other circumstances when a parent may want sole custody of the children for a wide variety of reasons that can include anything from the other parent never having been involved to having extenuating factors that prevent him or her from being able to properly parent. And even if you feel alone in this situation, you are probably closer to someone else in the same boat than you think. Over 20,000 Ontarians had active custody cases in the 2019-2020 year.
However, it is also important to recognize that even the most legitimate of reasons does not mean that winning sole custody of your kids is an easy task.
Understand What the Courts View as Important
You may passionately believe that the other parent of your children should have only minimal involvement with them – and even have a demonstrable basis for these feelings – but that doesn't mean that things would be viewed the same way by the legal system. This is because here in Canada, child custody agreements are made with the child's best interests as the primary and overarching concern. Therefore, you should know that if you are one of the many Canadians that will eventually need to get the courts involved to figure out custody, whatever is considered to be the most ideal solution for your kids will outweigh your contentions.
Tips for Maximizing Your Chances
Ensure that you have secured a stable living environment with an adequate amount of space
Make a concerted effort to work with the other parent to come up with a plan that is best for the children and remain cooperative with your agreement unless there are legitimate reasons not to
Document any incidents of legitimately concerning threats to your child's safety and well-being
Behave responsibly and avoid reckless behaviors that could be used against you such as abusing drugs or alcohol or leaving your children by themselves
Never attempt to make false allegations about your ex in an attempt to make yourself look better in court as this will likely backfire
Obtain the Help of a Legal Advocate
A child custody battle is a situation no one ever wants to encounter. Fortunately, you don't have to fight on your own. As the Mississauga child custody lawyers at Zagazeta Garcia LLP, we are passionate family law advocates who believe that pairing the right lawyer with the right client makes all the difference when it comes to the success of any kind of legal dispute involving your kids. We balance our genuine compassion with the advantageous strategies and knowledge we have developed while helping many others who were in situations similar to yours. You can depend on us to treat your case with the attention it deserves while keeping at the forefront what matters most – your children. Contact us today to begin discussing how we can help you improve your custody situation.
Resource:
150.statcan.gc.ca/n1/pub/85-002-x/2021001/article/00011/tbl/tbl04-eng.htm