Why You Need Legal Help With a Prenuptial Agreement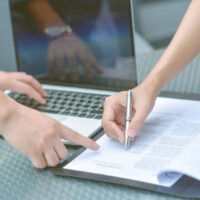 Over the last few decades, prenuptial agreements (also called "prenups") have grown in popularity as more and more people realize they aren't just for wealthy couples. While everyone hopes to live happily ever after when planning a walk down the aisle, divorce is a reality these days. About five million Canadians have separated from or divorced a spouse within the last twenty years. And should a divorce occur, prenuptial agreements are extremely useful as they help to set expectations from the beginning and can aid in a smoother process.
However, with the increasing popularity of prenuptial agreements has come increasing alternative forms such as free do-it-yourself downloadable templates widely available online. A recent case serves as cautionary tale for why obtaining competent legal help is a necessity in this situation.
What is the Recent Case Addressing Prenuptial Agreements?
In F.K. v. E.A., the parties entered into a marriage contract styled as a "Prenuptial Agreement" back in July 2005 that was prepared by the wife who obtained a template off the internet. The agreement waived spousal support and indicated that the parties would be separate as to property and not be subject to an equalization of net family property in the event of divorce. A mutual friend witnessed the signing of the document and told the court that both parties appeared to do so voluntarily prior to their hastily-planned wedding. Neither party retained a lawyer or received independent legal advice despite the agreement stating so for reasons the parties disagreed on in court.
After separation in 2012, the husband was never fully satisfied with the terms of the agreement. He spoke to a lawyer and began negotiations in 2013 but reportedly suffered a mental health setback and thereafter, his application for spousal support and equalization of property was not issued until 2017. The husband argued to the court that he was presented with the marriage contract six days before the wedding and was told by the wife that she would not go through with the marriage unless he signed.
Ultimately, the court found that it was too late for the husband to do anything about the agreement because the limitation period for varying or overturning the agreement had lapsed. The court also determined that there was no evidence at all from 2013 to 2017 related to his general mental health.
This case helps spotlight why it is important to obtain the help of an experienced lawyer from the very beginning – otherwise you can end up stuck in an airtight prenup that you don't want.
Do You Need Help Preparing For Your Marriage?
Being careful to avoid mistakes can help create a solid prenuptial agreement. One of the best methods of avoiding mistakes is to consult with a professional in matrimonial and family law to ensure the agreement is both valid and beneficial for all parties involved. As the Mississauga family lawyers at Zagazeta Garcia LLP, we have significant experience helping people like you figure out how to successfully outline your prenuptial agreement. Contact us today to schedule an appointment to confidentially begin to figure out your next steps to secure your future.
Resource:
150.statcan.gc.ca/n1/daily-quotidien/140212/dq140212a-eng.htm
https://www.zglawyers.com/the-pros-and-cons-of-common-law-relationships/