Why You Need an Ontario Family Lawyer for Marriage Contracts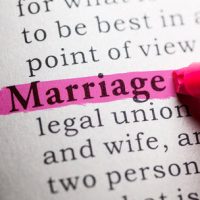 Marriage contracts get a bad name for being among the most non-romantic topics to address before getting married, but the poor reputation is not entirely deserved. The Ontario Family Law Act allows people who intend to marry to enter into an agreement in which they lay out their respective rights and duties upon separation or divorce. Parties can cover marital property, property division, alimony, and any other matter related to settling their affairs. Parents can agree on how to approach the education and training of children, though there are limitations with respect to other issues.
When parties do decide to work out a marriage contract before the wedding, they may mistakenly believe that they do not need legal advice. After all, they agree on the main issues, so there is no need for help. However, there are a number of reasons you need to retain a Mississauga family lawyer for assistance with a marriage contract.
 Knowledge of Ontario Law: In some ways, a marriage contract is like any other written agreement. The subtleties involved with marriage contracts require in-depth knowledge of divorce law, as well as the legal concepts regarding the agreement itself. For instance, there are restrictions on what you can include in the document. Neither spouse can insert a clause that limits the other's rights related to the matrimonial home. The provision would be unenforceable because your residence is covered by a different statute.
Explaining Your Rights: You have some leverage if you are the one who prepares the marriage contract, and you might feel some vulnerabilities if you are on the other side. If you are the one presented with the agreement, you need legal counsel to describe exactly what happens and how the provisions affect your rights.
Negotiations: Once your lawyer does explain the function of the marriage contract, it is possible that you will disagree with certain provisions. You have every right to negotiate the clauses that you dispute, contrary to the misconception that you need to accept the document as-is. Your lawyer will prioritize your interests in negotiations to ensure the marriage contract aligns with your intentions, which is critical before you sign.
Enforcement as Necessary: If the marital relationship breaks down and you are headed for divorce, your marriage contact will be the focal point in how the process works. These cases are typically resolved quickly because of the agreement, unless one of the parties decides to violate or contest it. If your spouse disputes or will not comply with the marriage contract, a lawyer can assist with enforcement in court.
Discuss Marriage Contracts with a Mississauga, ON Family Lawyer
If you are considering a marriage contract before your wedding, you can see why you need representation to ensure protection of your rights. For more information, please contact Zagazeta Garcia Lawyers LLP. You can reach our offices in Mississauga, Brampton and the Peel Region by calling 905-232-0398 or visiting us online. We can set up a no-cost consultation with an Ontario family lawyer who can offer advice.
Source:
ontario.ca/laws/statute/90f03#BK64