Why Canada Needs Immigrants To Work In IT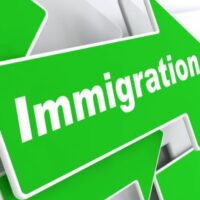 With all the evolution that technology has undergone over the years, it may be unsurprising that information technology (IT) professionals are increasingly valued in today's world. One of the many effects of the COVID-19 pandemic is that businesses now need employees with IT skills more than ever as digital platforms are becoming more and more standardized. In fact, the results of a new poll conducted by KPMG here in Canada indicate that approximately eighty percent of the businesses surveyed asserted that they need more workers with IT skills. And significantly for anyone with an IT background who is hoping to immigrate to Canada, over half of those businesses are reportedly looking to recruit this help from outside of Canada.
Why IT Opportunities Are Growing 
Amidst the chaos of shut downs and closures implemented by authorities in an attempt to control the virus, businesses have had to go online in order to remain accessible to potential patrons. Almost every industry now needs the help of someone in information technology even if they didn't previously. Just think for a minute about some of your favorite places and how much they may have increased your ability to place orders online or have something delivered that wasn't previously an option – all these changes to increase convenience require the help of an IT person. The good thing about this for would-be immigrants is that opportunities for an IT career will likely continue to grow since technology is constantly growing.
Immigration for IT Professionals 
Fortunately, the Canadian immigration system offers multiple economic and business options for professionals who have skills that support the Canadian economy. However, obtaining a desired immigration status can carry its own challenges in terms of demonstrating successfully that you have the value you claim to. Requirements for an immigration application differ depending on which program you apply to relocate under but you can generally expect to need to disclose:
Proof of identification
Your passport and travel documents
Educational records
Evidence of your work experience
Information related to your financial history
It can be tough to fully understand the Canadian immigration process and the ideal pathway for you to be able to pursue a career in IT. The best way to figure out which options and actions you should be pursuing is to reach out to an experienced Canadian immigration lawyer.
Legal Help for Your Future in IT
When you decide you want to leave your home country to pursue an IT career in Canada, figuring out your options can be confusing. IT skills might be in demand, but that doesn't mean that the Canadian immigration process always goes as smoothly as hoped for, especially when this process is attempted without the assistance of the right lawyer. As the Mississauga Canadian immigration lawyers at Zagazeta Garcia LLP, we passionately help our clients find professional fulfillment through the Canadian immigration process. Our compassionate legal team will openly give you advice on how to proceed that is based on our extensive knowledge and experience. Reach out to us today to consult with one of our lawyers during a confidential consultation.
Resource:
cic.gc.ca/english/helpcentre/results-by-topic.asp?st=6.3