What to Consider Before Filing for a Divorce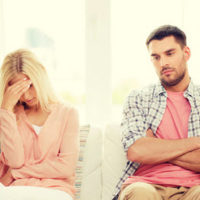 So, you or your spouse have decided to file for divorce.
At the beginning of your life together, you believed your relationship would last forever. Farther down the road, the conclusion was made that the union would have to come to an end. Between then and now, there were heated arguments among the emotional highs and lows. As a result, you want to hire an experienced divorce lawyer to help you through this difficult time.
In addition to hiring a lawyer, there are other steps you will want to consider before filing for divorce.
Relationships are unique. No two are the same. So, the stages involved in getting out of one must be unique as well. At this time, you will want to strategize and devise a plan to save yourself time and money.
Examine How You Want to Approach the Situation
There is the possibility you have not yet spoken to your spouse about your desire to file for a divorce. Before you do, plan what you will say so that you and your significant other can stay as calm and reasonable as possible. You want to conclude the talk with as little emotional suffering (to either party) as possible. If so, examine the best way to proceed that will be the least traumatic for them. You may also want to have a place to stay if the discussion becomes too combative and you need to leave the environment.
Receiving Important Documents and Where You Will File Them
If you are not staying in your home, getting a post office box is a good idea. You will have peace of mind knowing you are not missing any mail or important paperwork you may need. If you have not addressed divorce with your spouse yet, a p.o. box is a secure place where you can have legal documents sent.
Collect your paperwork and present them to your divorce lawyer. If you relocated or will be relocating to another state, choose where you will file for divorce. You may want to file in the state where you were married due to the fact some states have residency requirements.
Contact Us Today for Help
In addition to having a plan for your children, hiring a lawyer is the best decision you can make when considering divorce. The Mississauga lawyers of Zagazeta Garcia LLP have significant experience in family law. Schedule a free consultation or call 905-232-0398 to learn how their team can help you during this process.