Understanding Canada's Family Class Sponsorship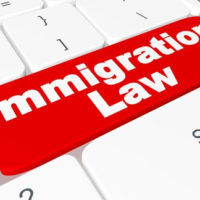 Sometimes Canadian citizens and Canadian permanent residents have to leave behind loved ones in order to move here, but these separations are never intended to be permanent. Fortunately, they don't have to be because of Canada's laws concerning family class sponsorship. Family class sponsorship is one of the most important ways for people to immigrate to Canada. However, there are specific rules and stipulations for both the party that seeks to sponsor a relative and the person being sponsored.
How Many Applications Will Be Accepted?
Last year, the Canadian government announced that it was increasing the number of parent and grandparent sponsorship applications to 20,000 in 2019. Additionally, applicants are being served this year on a first-come, first-served basis.
What Criteria Are Sponsors Required to Meet?
If you would like to become a sponsor, it is imperative that you understand that sponsors are required to meet certain criteria in order to be eligible to sponsor a family member for permanent residence. As a preliminary matter, the law stipulates that you must be at least 18 years old and be either:
A Canadian citizen;
A permanent resident; or
A person registered in Canada as an Indian under the Canadian Indian Act.
Additionally, there are exceptions to who can be a sponsor. Individuals who cannot sponsor a parent or spouse include those who:
Are currently in prison;
Are subject to immigration-related removal themselves;
Declared bankruptcy and have not yet been released from it;
Receive government financial social assistance for a reason other than disability;
Previously failed to provide financial support to a previously sponsored family member;
Defaulted on a court ordered financial support such as alimony or child support;
Committed a serious criminal offense such as a sex offence or bodily harm of a family member; and
And in most cases, those who reside outside of Canada.
How Long Does Sponsorship Take?
From the time you begin the process, sponsorship of a spouse or parent typically takes about one year for the process to complete and your loved ones to join you in Canada. The processing time for sponsorship for a child varies depending on the country that your child will be immigrating from.
How Much Does it Cost?
If you are considering the sponsorship of a relative, it is essential that you ensure that you will be able to support them financially and that your loved one will not need social assistance from the government in order to prevent roadblocks later on. Additionally, the cost of sponsorship of a spouse or partner usually begins around $1,040. The sponsorship of a child begins at the substantially lower amount of $150.
Are You Struggling to Understand Family Class Sponsorship?
Bringing over your loved one into this country is likely one of your top priorities and for that reason, you need legal help from someone will fight just as hard as you for your relative to be able to immigrate here. If you are a Canadian citizen or a permanent resident and want to bring a family member to live with you, we are the legal team you need to help you reunite with your loved one. The Mississauga Canadian immigration lawyers at Zagazeta Garcia LLP have significant experience helping people like you legally bring loved ones over the border and we can help ensure that you and your family are back together as quickly as possible. Contact us today for a free, confidential consultation regarding how we can help you with your family class sponsorships.
Resources:
canada.ca/en/immigration-refugees-citizenship/services/immigrate-canada/family-sponsorship.html
canada.ca/en/immigration-refugees-citizenship/services/immigrate-canada/family-sponsorship/spouse-partner-children.html
newswire.ca/news-releases/more-families-to-reunite-in-canada-691277221.html