Understanding Canada's Express Entry System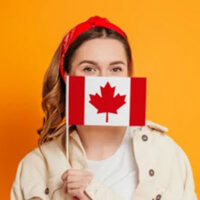 The prospect of beginning a new life in a new country can be daunting, especially if you want to immigrate to Canada but have heard horror stories about navigating through an immigration process that seems to drag on for forever. While becoming a Canadian citizen may seem like an unattainable dream, workers who can demonstrate an ability to contribute to Canada's economy should be aware of a possible fast track to the typical process of obtaining permanent residency.
How does the Express Entry System Work?
The Canadian Express Entry system is designed to be a pathway for allowing skilled workers to immigrate to Canada at an accelerated pace. This system was created in order to manage three different economic immigration programs which are the:
Federal Skilled Worker Program
Federal Skilled Trades Program
Canadian Experience Class
Importantly, you should understand that even if you meet all the minimum requirements for one of these immigration programs, this is just a preliminary measure for getting you into the Express Entry pool. Your application will be evaluated and you will be compared with other candidates. Some of the factors that can influence whether you qualify for Express Entry are:
What languages you speak
Your level of education
Your trades and skills
When and where you have worked
Your financial resources
Canadian immigration laws and processes can be extremely complicated to understand. Fortunately, hiring a Canadian immigration lawyer to assist with your Express Entry application can increase your chances of acceptance. As your application to immigrate to Canada is likely leaving an outstanding question in your life, you will probably benefit from the peace of mind that the right legal representation can afford. You should undertake the process of seeking legal help early on so that you and your family can begin the journey of building new lives abroad.
The Pandemic Can Impact This Process
You should be aware that even in the best of circumstances, the road to Canadian permanent residence can be lengthy. At the present time, Citizenship and Immigration Canada (CIC) is continuing to assert that the COVID-19 pandemic is causing processing delays and in some cases, preventing them from being processed at all during this time.
Obtain Immigration Legal Help
There are plenty of ways to immigrate to Canada depending on your specific circumstances. If you are seeking to immigrate to Canada, you should obtain quality legal advice and representation as early as possible in this process. As the compassionate Mississauga Canadian immigration lawyers at Zagazeta Garcia LLP, you can rely on us to provide the legal services you need to ensure that the application that is submitted gives you the best chances possible of a favorable outcome. We are privileged to work on behalf of many wonderful people in Mississauga, Brampton, Milton, Toronto and the GTA surrounding area, and we welcome the opportunity to assist you. In addition to answering any questions you have regarding immigrating to Canada, we can help you undertake the right steps to help you toward a permanent future here. Contact us today to begin with a confidential consultation.
Resource:
cic.gc.ca/english/helpcentre/answer.asp?qnum=031&top=3