Types Of Child Custody In Ontario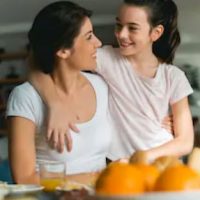 Regardless of whether parents are involved in an intact relationship, they still have rights and responsibilities with respect to minor children. Visitation, parenting time, and support are certainly important, but child custody is the threshold consideration. The concept refers to how parents make decisions regarding how to raise the child, so it is not just about where the child lives. In general, the Canada Divorce Act requires determinations on custody to align with the best interests of the child, so there are a number of factors for parents to address.
However, the starting off point in these cases is the different types of child custody. There are multiple arrangements intended to address distinct family situations, though the child's best interests remain a guiding factor. A Mississauga child custody lawyer can explain the types, help you assess objectives, and assist with achieving your goals. An overview is also useful.
 Options for Child Custody in Ontario
 Initially, you should be aware of two main classifications for custody purposes. The first is legal custody, which refers to the power to make decisions regarding the important issues on raising the child. Second, there is physical custody that relates to where the child lives some or most of the time. Types of custody include:
 Joint Custody: This is the most common arrangement for custody, since Canadian laws aim to ensure both parents maintain a healthy relationship with the child. Joint legal custody means both parents participate in important decision-making. Joint physical custody is when the child resides with each parent on an approximately equal basis.
Even if the child primarily lives with one parent most of the time, both parents can still share joint legal custody. With such an arrangement, the nonresidential parent will have visitation rights.
Split Custody: When a couple has multiple children, parents may split custody to allow one child to live with each. The general preference is to keep siblings together, but there may be reasons that split custody is a good fit. Factors include:
The children's ages;
Parent's work schedules; and,
Location of school and friends. 
Sole Custody: In cases involving domestic violence or a threat to the child's safety, a judge may award sole legal and/or physical custody to one parent.
 Child's Best Interests Factors 
When a court makes decisions on any of the types of child custody described above, the judge will review:
The child's relationship with each parent;
Whether one parent has been the child's primary caregiver;
Each parent's ability to meet the child's needs;
Stability and continuity in the child's life; and,
Many other factors.
Discuss Details with a Mississauga, ON Child Custody Lawyer
This summary of Canada child custody is helpful, but keep in mind that parents have flexibility in creating an arrangement by agreement. To learn how we can assist with settlement discussions and in court, please contact Zagazeta Garcia Lawyers LLP. Individuals in the Peel Region can reach our Mississauga offices by calling 905-232-0398 or going online. We can set up a free consultation to evaluate your circumstances and review strategies for child custody disputes.
Source:
laws-lois.justice.gc.ca/eng/acts/D-3.4/page-3.html#h-173218