TN Visas for Eligible Workers in Canada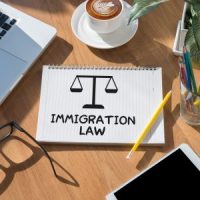 The North American Free Trade Agreement (NAFTA) was signed in 1994 to build trade and economic relationships among the member nations, and it did affect some aspects of US immigration. However, the US-Mexico-Canada Agreement (USMCA), which replaced NAFTA in 2020, retains a very important work visa available to Canadians. The Trade-NAFTA TN visa opens the door to live and work in the US as a nonimmigrant, if you qualify.
Canadians enjoy a very attractive benefit with TN visas, because the process is expedited compared to those seeking entry to the US from other countries. Still, there are multiple options, meaning you need to make wise decisions about what suits your needs. A US immigration lawyer in Mississauga can advise you on the TN visa and assist with the requirements, but some basics are useful.
Qualifying for a TN Work Visa: The two main requirements are that you be a Canadian citizen and your profession is included on the list of NAFTA occupations. There are more than 60 professions classified as such, so you must have the credentials, training, and education relevant for that position.
In addition, another key rule for TN work visas is that you must have a job lined up on your arrival. The position may be either full-time or part-time, but it must be a NAFTA occupation.
 Two Options for TN Work Visas: Depending on your situation, you may choose different routes for getting the TN visa. 
Apply at Entry: You can appear before U.S. Customs and Border Protection (CBP) officials at any port-of-entry to be admitted as a TN visa holder. You will need your passport, letter from your employer, and information about your credentials.
Employer Petition: If you want to make advance arrangements, your employer can complete Form I-129 Petition for Nonimmigrant Worker while you are in Canada. You will go through the same process by presenting documents to CBP at the border, including your Approval Notice on Form I-129.
Details for TN Visa Holders: When you have a TN work visa, you are a nonimmigrant on a temporary stay to work and live in the US. The visa lasts for three years, but it can be extended indefinitely. Though you can apply for a green card as a TN visa holder, you will need to go through the full process.
TN visa holders are allowed to bring a spouse and unmarried children under 21 years old into the US, but they cannot work without separate authorization. These individuals have status only as long as the TN visa holder, so they cannot stay over.
 Contact a US Immigration Lawyer in Mississauga to Discuss Options
This information about TN visas is helpful, but keep in mind there may be other employment-based immigration options to consider. For details on the laws, please contact Zagazeta Garcia Lawyers LLP. You can call 905-232-0398 or visit us online to schedule a free consultation. Our office supports immigration clients in Mississauga, Brampton and the Peel Region, so we are ready to serve your needs.
Source:
trade.gov/north-american-free-trade-agreement-nafta