Things to Know if You Are Considering Retirement and Have a Spousal Support Obligation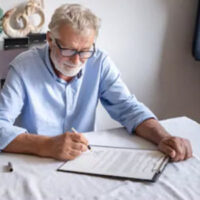 Unfortunately, every marriage doesn't last forever. The good news for anyone paying a spousal support obligation is that this financial obligation also may not necessarily be paid for forever. The reality is that life is ever-changing and as time continues, a payor's income can change significantly. One life event that typically means a significant reduction in the payor's income and can trigger a payor to revisit an agreed-upon payment is retirement. If it wasn't otherwise agreed upon at the time of divorce what would happen at retirement, it often becomes a huge point of contention between ex-spouses when a payor seeks to modify or end a spousal maintenance obligation. Anyone who is currently paying spousal support and considering retirement should understand the factors that a court would consider in evaluating this decision.
A Recent Example of Retirement in a Spousal Support Termination Case 
In Bendall v. Bendall, the Ontario Superior Court of Justice considered whether spousal support payments to the wife should end after the husband sought to modify his obligation following more than 20 years of payments after he retired and his income went down significantly. The former wife in that case had been awarded custody of the two children and received an order that her husband pay her $800.00 a month in spousal support after a 16 year relationship. The court considered whether the husband had retired in an attempt to avoid paying his spousal support. In considering this, the court pondered several arguments made by the wife it ultimately did not agree with, including that her ex-husband's 2018 income was similar to his 2000 income when the support order was made. In addition to pointing out the difference in the value of a dollar across two decades, the court also noted that the wife had had that same time period to become economically independent which, significantly, lasted longer than the relationship itself. Ultimately, the court held that the husband's retirement constituted a material change in circumstances and ceased his payments as of the date he had retired.
Factors the Court May Consider
An important point as outlined in the case discussed above is that you don't want to be perceived as retiring in order to get out of fulfilling your support obligations. As a side note, It is always best to have agreed on what would happen with spousal maintenance when the initial divorce terms are decided. However, with the emotions usually present on both sides at the time of divorce, it is understandable that this often isn't stipulated up front. In most cases, a court will eventually need to decide this outcome and may consider factors such as:
Your age
Your health
Your employment history
Your financial circumstances
Your employer's policies and the industry standards relating to the age of retirement
Whether you considered the financial circumstances and impact on your ex
Other reasons you retired
Get the Advice and Assistance You Need 
It is strongly encouraged that anyone who is considering retirement while currently paying spousal support spend some time consulting with an experienced legal team about planning for the future prior to proceeding with any changes. As the Mississauga family lawyers at Zagazeta Garcia LLP, we have dedicated ourselves and our firm to helping people like you move forward following the breakdown of a marriage or serious relationship. Our goal is to help you ensure that you retain as much financial stability as possible while putting steps in place to ensure that both you and your children can remain secure both now and in the future. Contact us today to begin discussing your rights and options during a confidential consultation.
Resources:
justice.gc.ca/eng/rp-pr/fl-lf/spousal-epoux/ug_a1-gu_a1/p19.html
canlii.org/en/on/onsc/doc/2019/2019onsc3588/2019onsc3588.html
https://www.zglawyers.com/what-happens-if-you-and-your-ex-disagree-about-covid-19-vaccines-for-the-kids/