The Top 5 Reasons to Hire a Divorce Lawyer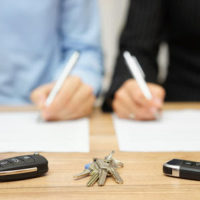 The global divorce rate is at an all-time high. According to CBC News, 4 out of every 10 marriages in Canada end in divorce.
As a result, it is important that you hire an experienced divorce lawyer. Hiring the proper lawyer is vital to protecting your assets especially if you are considering representing yourself.
Many people represent themselves because they are under the impression it will save them money.  But this couldn't be further from the truth unless neither of you needs spousal support. If there are no children or assets, then self-representation may be an option. Otherwise, it is best to hire a lawyer.
To help shed light on the benefits of working with a professional, here are the top five reasons you should hire a divorce lawyer.
You need counsel during this difficult time.

Divorce is one of the most emotionally taxing experiences a person can endure. Depression, anger, resentment, fear and betrayal can all be felt in the same day. This emotional tsunami can cloud your thinking and cause you to make irrational decisions. Because very few people are willing to take the time to resolve their thoughts and emotions, they fail to be productive during the process. A lawyer can be an objective third party who will think clearly and bring the best resolution for all the parties involved.
You don't know about family court.

Matrimonial law can be very complicated. Individuals who choose to represent themselves are held to the same standards as opposing counsel. If you are unfamiliar with the process, what documents are needed or what to do next, the judge will lose patience. The less patient the judge, the less sympathetic he or she is willing to be. You can put your entire case in jeopardy by saying or doing the wrong thing.
You can avoid hours of paperwork.

When going through divorce proceedings, a mountain of paperwork will be created. One of the greatest challenges is knowing which forms you will need for your situation. Gathering and filling them out can be tedious and time consuming. The importance of producing completed paperwork can't be stressed enough. By hiring an experienced divorce lawyer, you will know that documents have been filled out properly increasing the odds the judge will look upon your case favorably.
Alternatives will be provided you didn't know existed.

After assessing your situation, a family lawyer will let you know the likely outcomes of your case. Because they have worked with cases like yours, the lawyer will be able to provide you with viable options to settle your case. If you represent yourself, you may offer terms that the judge will reject. A lawyer will not only assist you in creating a settlement proposal that is reasonable, they will advise you on other tactics such as making a counter proposal or what to do if the battle ends up in court.
You will be given the best deal possible.

To get the best deal, you can't just focus on winning the case. The best deal may come due to compromising on some issues, so you can get more of what you want. A good deal is one in which both parties give up some of what they want so they can live with the settlement. If a lawyer is doing their job, they will advise you not to waste time and money struggling over every issue because they know your resources are finite.
Work with the Best Family Lawyers in Mississauga, Ontario 
Hiring an experienced lawyer who specializes in divorce will save you a significant amount of money. At Zagazeta Garcia LLP, we have a team of experienced lawyers who specialize in family law, Canadian and U.S. immigration and real estate. If you are considering a divorce or about to file for one, contact one of our skilled lawyers  for a free consultation.
Resource:
cbc.ca/news/canada/4-in-10-1st-marriages-end-in-divorce-report-1.953894