The Basics of Common-law Sponsorship in Canada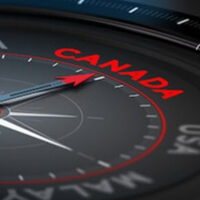 The immigration process is a major concern for many people who currently reside in Canada and this is especially true for those who have fallen in love with someone who happens to not be a Canadian resident. Many Canadians have a spouse or common-law partner who is living somewhere else on the globe. Others have a loved one here in Canada who doesn't currently have permanent residence. Fortunately, Canada's family reunification plan provides legal options for helping to reunite spouses and common-law partners.
Understanding Who May Sponsor and Be Sponsored
You may be able to sponsor your loved one if:
You are at least 18 years of age
You are a Canadian citizen, permanent resident or a registered Indian under the Canadian Indian Act
You currently reside in Canada or can show that you plan to once the person you are sponsoring becomes a permanent resident
You can prove you are able to support your partner financially
In addition, you should know that both you and the sponsored person must prove that their relationship falls under one of three categories:
Spouse (a legal wife or husband)
Common-law Partner
Conjugal Partner
Who Qualifies as a Common-law Partner for Common-law Sponsorship in Canada?
In contrast to a marriage, which is established in law, a common-law relationship is based solely on a set of circumstances which means that the burden is on the applying couple in demonstrating the validity of their relationship. In order to qualify as a common-law partnership for immigration purposes, the law requires that you have lived in a conjugal relationship with your partner for a stipulated period of time. In addition to completing the appropriate paperwork, you will need to show evidence that you have lived together for one year or more prior to submitting your immigration application. One thing to note with this is that the law requires continuous cohabitation. If the two of you have lived together for random periods of time that happen to add up to one year, this doesn't count.
Legal Help Can Simplify This Process
The process of sponsoring someone can quickly become complicated which is especially unfortunate because mistakes that are made during the course of an application can be difficult to correct. In addition to causing problems with the current application being successful, making mistakes now means that you or your family member could have problems with immigration status in the future. It is also important to recognize that even if you don't make any mistakes, there is no guarantee that your common-law partner or spousal sponsorship application will be accepted. The best way to ensure that you remain compliant with legal requirements and maximize your chances of success is to seek assistance from an experienced immigration lawyer.
We Can Help You Begin the Process of Sponsoring Your Loved One
Canadian immigration laws can be difficult to understand and navigate on your own. As the dedicated and passionate Mississauga Canadian immigration lawyers at Zagazeta Garcia LLP, we provide quality legal advice and representation to clients in a wide variety of areas of immigration law. If you would like more information about the types of available immigration options, who qualifies, or how to apply, contact us today.
Resource:
canada.ca/en/immigration-refugees-citizenship/services/application/application-forms-guides/guide-5289-sponsor-your-spouse-common-law-partner-conjugal-partner-dependent-child-complete-guide.html
https://www.zglawyers.com/canadas-caregiver-programs-explained/