Steps To Modifying Child Support In Ontario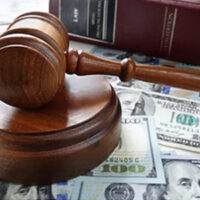 Both parents will always have a legal duty to provide support for children, regardless of whether they remain in an intact relationship. The guiding principle behind the Canada Divorce Act is that a child should continue to receive the financial benefits bestowed by both parents as if the marriage was not ended. Most parents do not take issue with this notion and are ready and willing to meet their obligations. However, intervening, unexpected circumstances can sometimes create challenges, making it necessary to modify child support.
As you are probably aware, when an Ontario court enters an order on child support, it has the effect of law. There are consequences for trying to change it unilaterally, and even an agreement between parents will not modify the court record. Instead, you must go through the proper steps, and a Mississauga child support lawyer can assist with the process. There are a few different options available, and the right fit for you will depend upon your situation.
Child Support Modification by Agreement
 If there were any divorce-related issues that you resolved by agreement in the case, you probably recall it being easier and less stressful than going to court. Once again, you might consider working out these issues through compromise when addressing a child support modification. This is true even if the original order came after a contested hearing, and you are also free to make changes to an agreement in the case.
Still, negotiating and signing an agreement alone does not meet the legal requirements under Ontario law. You must then file a Form 15D and submit it to the family court, at which point a judge will review the child support modification. The court may approve it without further action, but you might receive notice to appear in court for additional discussion. 
Online Child Support Service (CSS)
 When parents cannot agree or only one seeks a change, it is possible to modify child support via the Ontario CSS. This is the route to take if your income has changed and it is affecting your ability to pay. Note that you cannot use CSS for child support modification if you have used the system to do so in the last six months. 
Going to Court 
In some cases, it will be necessary to request that a judge make a decision on modifying child support. The court will only consider an adjustment when there has been a significant change in circumstances, such as:
An increase or decrease in the payor's income;
The child moved in with the payor; or,
The child has moved out of the recipient's home. 
Our Mississauga, ON Child Support Lawyers Can Provide Details
For more information on the process for modifying child support in Ontario, please contact Zagazeta Garcia LLP at 905-232-0398 or visit us online. We can set up a free consultation with a skilled lawyer who can advise you. Our firm serves individuals in Brampton and the Peel Region from our office in Mississauga, so we are happy to help.
Resource:
laws-lois.justice.gc.ca/eng/acts/D-3.4/page-3.html#h-173163