Spousal Support In Ontario: Answers To Common Questions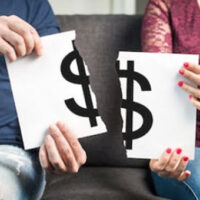 When the marital relationship has broken down to the point that spouses are ending it, there is a good chance that some disputes will carry over to the financial aspects of Ontario divorce. This is certainly true of spousal support, also known as alimony or spousal maintenance. The Divorce Act allows the court to award spousal support on the petition of either party, and it includes provisions on the type, factors, and implications for child support. Unfortunately, the statutory language can be complicated and leave you with more questions than answers.
Whether you might be receiving or paying it, spousal support is a hotly contested issue because of the impacts on your finances and future. Therefore, it is essential to retain skilled legal counsel who explain the laws and assist with the legal requirements. A Mississauga spousal support lawyer can provide details based upon your unique situation, but some answers to FAQs may be helpful.
Who can petition for spousal support?
Either spouse can file a petition requesting support. The court has the power to award it on an interim basis while divorce proceedings are pending, as well as after the case concludes. The notion behind spousal support is that spouses are to a marriage what partners are to a business: They both contribute and should both walk away on relatively equal footing, so one spouse may be ordered to pay support to the lower earning party. 
What factors does the court consider when awarding spousal support?
Every divorce is different, and the judge will assess various factors in determining spousal support. The focus is on the needs, means, and circumstances of each party, so the court may address:
The length of the relationship;
Each party's functions during the marriage; and
Whether one spouse gave up employment opportunities to contribute to the marriage.
Note that wrongdoing is NOT a factor that the judge will evaluate when considering spousal support.
How does child support impact spousal support?
Ontario divorce courts will always prioritize child support over spousal support. For parties with limited means or income, this may result in a nominal award of spousal support. However, the Divorce Act does provide that a reduction or termination of child support is a "change of circumstances" that may lead the court to reconsider spousal support. 
What if we can reach an agreement on spousal support?
When the parties come together on the issue of spousal support, an Ontario court will typically accept their agreement and enter the appropriate order. The only exception is where the agreement would impact child support as mentioned above.
A Mississauga, ON Spousal Support Lawyer Can Answer Specific Questions
It is helpful to review general information about Ontario divorce laws, but you certainly need personalized details when it comes to addressing spousal support in a real-life case. To learn how our team can help with Ontario divorce, please contact Zagazeta Garcia Lawyers LLP. Individuals in Mississauga, Brampton and the Peel Region can call 905-232-0398 or go online to schedule a free consultation.
Resource:
laws-lois.justice.gc.ca/eng/acts/D-3.4/page-3.html#h-173185