Social Media Tips When Going Through Ontario Divorce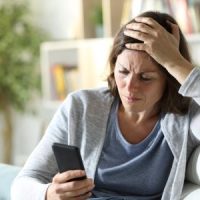 It may be hard to think of a day when you did not check social media and interact with your community on various platforms, and statistics indicate that you are not the only one. Data on social media usage indicates that almost 60 percent of the global population engage on these platforms on a regular basis, while another 227 million new users join the communities every year. On average, users access social media for around 2.5 hours a day, posting pictures and videos, sharing, liking, and consuming content. Some use social media purely for personal reasons, while others take advantage of the reach for professional objectives.
However, when you are going through the divorce process in Ontario, you may need to make adjustments to your social media use. Ending your marriage deserves some privacy, and it is possible to share too much when posting content. A Mississauga divorce lawyer can advise you on your social media activities during the proceedings, but a few tips are helpful.
 Review Privacy Settings: The best practice is to avoid social media entirely during divorce, but this is not practical for all parties. If you will be active, consider these tips to limit the impact of your posts on the divorce process:
Set your profile so that only connections can see what you post on your personal page.
Do not allow friends to check you into places, tag you in pictures, or include hashtags that identify you.
Make sure you adjust privacy settings on ALL social media platforms and any linked accounts. 
Never Post Certain Types of Content: When there are children involved with divorce, all posts related to them should be off-limits. Photos and videos could be used as evidence against you in a contested case for child custody and visitation. If you want to share information about children with your community, use private channels.
 Exercise Proper Judgment with Posts: Before posting content online, always assess it from the perspective of your soon-to-be ex. Think about how you would react to pictures and video of the other party: 
Extravagant vacations to exotic destinations;
Going on dates or pursuing romantic interests; and,
Making purchases of big ticket or luxury items. 
This conduct could spark animosity and extend the divorce process, but some acts may even violate divorce laws.
Stay Focus on Professional Pursuits: If you have business reasons to remain active on social media, stick to the goal at hand. Continue with promotions and marketing without any mention of divorce, even when some members of your community are aware of it. If you interact for non-business purposes, steer the conversation away from divorce-related topics and never disparage your spouse.
Trust a Mississauga, ON Divorce Lawyer to Advise You on Social Media Use 
Staying off social media is a wise decision for some, but many parties to divorce cannot avoid engaging with their communities for professional reasons. For additional tips, please call 905-232-0398 or go online to reach Zagazeta Garcia Lawyers LLP. We can schedule a free consultation for individuals in Mississauga, Brampton and the Peel Region.
Source:
smartinsights.com/social-media-marketing/social-media-strategy/new-global-social-media-research/