Potential Implications Of Falsifying Documents In A Custody Case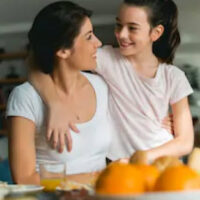 Divorce is often filled with a lot of emotion and can be difficult to get through. Any difficulty is almost always heightened any time that the divorce in question also happens to involve a contested custody dispute. After all, Canadian law already requires a disclosure of financial assets in the context of a separation or divorce which means you may already have to give up more personal information than you would probably like. And when it comes to shared children and the additional layer of conflict that often persists in this scenario, that means that there is unfortunately an additional incentive for your ex-spouse to falsify relevant information.
The Recent Case Demonstrating the Potential Implications of Falsifying Documents in a Custody Case
In Lenihan v. Shankar, the Ontario Superior Court of Justice considered a longstanding custody dispute which swiftly changed after the mother submitted a series of falsities that the court identified as "forgeries" that it deemed "transparent and shocking". More specifically, the woman represented herself (after her most recent in a series of lawyers concurrently withdrew) in submitting:
A doctored paternity test
A purported Sperm Donor Agreement with the father's forged signature
False testimony from a man purporting to be her husband and the child's other "legal" father; and
A made-up email thread between the father and his counsel which falsely portrayed a criminal conspiracy centering around the mother
The court noted that the mother had moved to Ontario under the false pretense of seeking an extension of her U.S. Visa which resulted in their child being born and spending the early years of her life in a foreign jurisdiction where the father had no immigration status. It also considered other examples of questionable behavior over the years. The court ultimately determined that the mother had spoofed emails and social media, falsified documents and actively sabotaged the father's parenting time. Based on what it considered to be her delight with inflicting cruelty upon the father and the fact that she had fled the country and left her daughter behind, it may not be surprising that the court awarded the father custody. In addition, the father was awarded a hefty sum of legal expenses although at this point the mother remains presumably in India where she remains a citizen despite Canadian permanent residency.
Do You Have Concerns About Your Ex-Spouse's Behavior?
Even what started as an extremely amicable friendship can turn into something very different when a romantic relationship breaks down. Unfortunately, the presence of kids often doesn't change this. Because separating or divorcing from a partner you share children with can be a stressful and complicated situation, it is often beneficial to have someone on your side who can keep you focused on what is important – the best interest of your kids. As the Mississauga family lawyers at Zagazeta Garcia LLP, you can depend on us to maintain the objectivity that may at times escape you due to the emotional nature of what you are going through. In addition, we offer compassionate and knowledgeable representation. Contact us today to schedule a confidential appointment.
Resources:
canlii.org/en/on/onsc/doc/2021/2021onsc1537/2021onsc1537.html
canlii.org/en/ca/laws/stat/rsc-1985-c-3-2nd-supp/latest/rsc-1985-c-3-2nd-supp.html