Overview Of Common Law Spousal Support In Ontario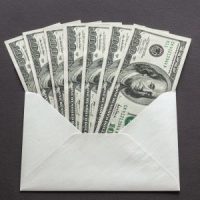 The concept of common law marriages involves two people in a romantic relationship who are unmarried, but they reside together as spouses for a length of time. Therefore, knowing how strict Canadian family laws can be, you probably think that spousal support is out of the question when common law spouses separate. However, this is not always the case under the Ontario Family Law Act. In some situations, if a requesting party provides proof and meets the legal requirements, it is possible to obtain spousal support in a common law separation.
If you are working through the issues for ending a marriage-like relationship, do not overlook the possibility of spousal support simply because you are not legally married. You might be in a position to request or pay it, so it is essential to consult with a Mississauga spousal support lawyer about your case. A summary of the basic legal concepts is also useful.
Overview of Spousal Support in Common Law Separations: Being able to request support without being married is a matter of definitions under the Family Law Act. The statute states that a "spouse" means either of two persons:
Who are legally married under Canada and Ontario law; and,
Who are NOT legally married but who have lived together for at least 3 years, or who are in a relationship and have a child together.
Throughout the provisions of the Family Law Act, a person who meets the requirements of #2 is treated as a spouse. He or she can request spousal support, and a judge will weigh all evidence to determine whether it is appropriate. There is also the option of working out spousal support in a separation agreement, which is legally enforceable.
 Additional Requirements: Those who do qualify as common law spouses will still need to meet other criteria when seeking spousal support. After finding that the relationship qualifies as a common law marriage, a party must show:
During the relationship, he or she had responsibilities and contributed to the household. These duties prevented the person from building a career and being financially self-sufficient upon separation.
The separation has left the individual in need of financial support, while the other party has the means to provide it. Essentially, the person requesting spousal support has become a dependent who is entitled to receive it.
The amount, type, and duration work according to Spousal Support Advisory Guidelines (SSAGs), which include various factors for a court to consider. Examples include disparities in income between the parties, their ages, the length of the relationship, and general health and well-being.
Learn More by Consulting with a Mississauga, ON Spousal Support Lawyer
As you can see, spousal support issues can be just as complicated with common law separations as they are for divorce. For more information, please contact Zagazeta Garcia Lawyers LLP. You can set up a free consultation by calling 905-232-0398 or visiting our website. Our office serves Mississauga, Brampton and the Peel Region in a range of family law matters, so we are ready to assist.
Source:
ontario.ca/laws/statute/90f03#BK35