Overview Of Collaborative Law In Ontario Divorce Cases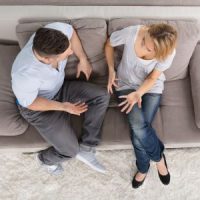 The perception of divorce in Canada is that the proceedings are adversarial in nature and involve numerous trips to court as the parties address key issues with ending their marriage. While there are certainly some cases that follow this scenario, the Ontario Family Law Act envisions other strategies for working out divorce disputes. The law actually imposes a duty on parties to try and resolve things through alternative dispute resolution, where appropriate to do so.
One option listed in the statute is the collaborative law process, in which the parties do not go to court at all. Along with their respective Mississauga divorce lawyers, spouses discuss important issues with a view to compromise. The end result is a legal termination of the marital relationship, as well as a binding, enforceable agreement on divorce-related issues. Collaborative law is not a suitable fit for all divorces, but there are significant advantages. Some background information will help you understand the basics.
Overview of Collaborative Law 
As the term suggests, collaborative law is about working together to seek solutions to the common issues in divorce. The process involves a series of discussions in which spouses find a mutually acceptable arrangement, since they share many of the same objectives. Parties are guided by their lawyers to compromise in the areas of: 
Property division, including the marital home and assets acquired during the marriage;
Spousal support for a lower earning spouse and to balance financial disparities; and,
Issues related to minor children, including child custody, visitation, and support, so long as they comply with statutory standards.
Benefits of Divorce Through Collaborative Family Law 
On the surface, the biggest advantage to many spouses is not having to go to court. This factor also leads to other benefits, including reduced legal fees and quicker time to resolution of your divorce.
A closer look reveals additional perks:
The parties have control over their divorce and can craft solutions that serve their unique needs.
When parents participate in custody and visitation arrangements, there is less animosity between them. This is a major benefit when you consider that you WILL need to interact, potentially for many years to come.
The end result of collaborative divorce is a legally binding agreement on property division, spousal support, and care for children. It can be enforced in court.
If you go to court, the judge will decide divorce issues as a matter of law. There is always the risk that the court will not find in your favor. With collaborative divorce, your goals are part of the solution instead of a win-loss scenario. 
A Mississauga, ON Divorce Lawyer Can Provide Additional Details
For more information on the collaborative law process as an option for divorce in Ontario, please contact Zagazeta Garcia Lawyers LLP. You can set up a free consultation with an experienced lawyer by calling 905-232-0398 or visiting us online. Our firm serves Mississauga, Brampton and the Peel Region in a wide range of family law matters, so we are happy to assist.
Source:
ontario.ca/laws/statute/90f03