Options For Enforcing Child Support In Ontario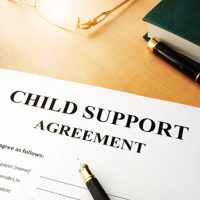 In an Ontario divorce or other case affecting the interests of minor children, the court will issue an order for one parent to pay child support to the other to cover the child's needs. This order is automatically filed with the Family Responsibility Office (FRO), an agency of the Government of Ontario that handles collecting payments from the payor and distributing them to the recipient.
Plus, the FRO is also tasked with enforcement of child support orders, giving the agency the power to take action when a parent misses a payment. Regardless of whether you are the payor or recipient, you might be surprised by the powerful remedies the FRO employs to ensure children receive the child support they need. A Mississauga child support lawyer can explain the process, but tactics used by the FRO may include:
Bank Account Garnishment
 FRO can take money from checking, savings, and other accounts through coordination with financial institutions, and it can garnish up to the amount that the payor is in arrears – up to 100 percent of the funds on deposit. FRO can even take up to 50 percent of the amount in a joint account.
Withholding Government Payments
 There are many different payments individuals receive from the federal government, including:
Income and HST/GST tax refunds;
Canada Pension Plan benefits;
Old Age Security payments; and,
Employment Insurance benefits.
FRO is empowered to withhold amounts from these payments to satisfy an arrearage on child support.
Liens on Property 
An encumbrance could be placed on real estate and certain types of personal property, such as motorized vehicles, boats, and RVs.
Wage Garnishment 
FRO can take a percentage of your income to pay arrearage amounts, before your employer pays wages to you.
Credit Reporting 
A defaulting payor could be reported to credit bureaus, and the matter would only be removed upon payment.
Options When FRO Cannot Enforce Payment 
If FRO is unable to utilize any of these tools, there is another remedy through court action. The agency can bring the nonpaying parent into court to face charges of contempt. The court's child support order is like a private law that applies to the payor, so it is breaking the law to violate it. A judge could impose a fine or even jail time for contempt of court.
In addition, FRO has the power to suspend someone's driver's license for not paying child support. If you are the payor, the better strategy is to seek modification if you cannot pay – rather than subject yourself to these consequences.
A Mississauga, ON Child Support Lawyer Will Assist with Enforcement
Despite the fact that FRO takes the lead with enforcing child support payments, it is still critical to retain experienced counsel for help with getting funds. For more information on how enforcement of child support works, please contact Zagazeta Garcia Lawyers LLP. Families in Mississauga, Brampton, and the Peel Region can call 905-232-0398 or visit us online to schedule a free consultation with a member of our team. Once we review your circumstances, we can advise you on what to expect with enforcing child support.
Source:
froonline.mcss.gov.on.ca/#/auth/logi