Options For Custody And Visitation In Ontario Divorce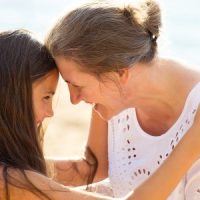 Parents consider the needs of children as a top priority when going through divorce in Canada, and the key issues you will need to address are child custody, visitation, and support. The terminology has undergone an update in recent years with amendment of Ontario's Children's Law Reform Act, which replaces custody with decision making responsibility and visitation with parenting time. The change aims to clarify these concepts with more appropriate language, though the underlying principles generally remain the same.
As such, parents must understand what options are available for decision making authority and parenting time. Whether you reach an agreement or a court enters an order after conducting a hearing, the arrangement will continue after your divorce is complete. A Mississauga child custody lawyer can explain details about your options, and you can read on for a summary.
Types of Child Custody: There are several arrangements parents may consider on how they make the important decisions involved with raising the child, such as:
 Joint Custody: This is the most common type of custody because parents share equally in the duty of decision-making. Joint custody works best when parents can communicate effectively and resolve disputes about parenting decisions.
Sole Custody: A court may order that just one parent has authority to make decisions regarding the child. The other parent may be allowed to access information about the child and express an opinion, but the parent with sole custody makes final decisions.
 Visitation Rights for Parents: Parenting time and access are terms used interchangeably with visitation, but the concept centers on the time a parent spends with the child. When the child primarily lives with one parent, the other will exercise visitation rights. The court may work out a fixed schedule for parenting time, but parents can also be flexible. Some of the common arrangements for visitation include:
The child spends alternating weekends with the nonresidential parent.
Parenting time is one or two designated weeknights.
The child lives with the nonresidential parent for a week or two during summer breaks.
Parents can spend parenting time for alternating holidays, birthdays, and special events.
The Child's Best Interests: The paramount consideration with custody and visitation determinations is the child's best interests, a set of factors that a court must review when faced with disputes. The details relate to:
The child's needs given age and maturity level;
Each parent's relationship with the child;
The parents' ability to support each other with decision making and visitation;
The history of caring for the child; and,
Many other factors.
Our Ontario Child Custody Lawyers Will Counsel You on Options
The terminology might have changed, but custody and visitation are still complex divorce topics. It can be difficult to appreciate which options are most appropriate considering the weight given to the child's best interests. To learn how our team can assist, please contact Zagazeta Garcia Lawyers LLP by calling 905-232-0398 or going online. Our firm serves families in Mississauga, Brampton and the Peel Region, and we are happy to schedule a free consultation to evaluate your case.
Source:
ontario.ca/laws/statute/90c12