Ontario Divorce Terminology For Non-Lawyers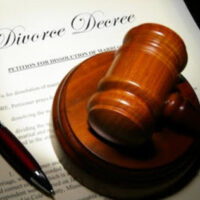 If you are considering ending your marriage and just started to do some research on Canada divorce, you have probably discovered that there are two sets of laws. The Canada Divorce Act is the federal statute that covers most aspects of divorce, but there are also laws in each province that touch on divorce-related issues. For instance, the Ontario Family Law Act includes provisions related to the matrimonial home, support obligations for spouses and children, and many other issues.
With the dual bodies of law and many other procedural rules impacting Canada divorce cases, the legal process can be confusing. Even the terminology is complicated if you do not have a background in law, which is why retaining a Mississauga divorce lawyer is essential for protection of your rights. Some information on the important divorce terms and concepts should also be helpful. 
Family Property 
A marriage is the equivalent of a partnership in the eyes of the law, and this view also impacts what happens when the relationship ends. Both spouses are considered to have contributed equally to the marriage, so assets they acquired during the marriage must be divided equally between them.
The definition of family property is all real estate and personal property acquired during the marriage. The exception is the matrimonial home, which is always equally split regardless of whether one party owned it before the wedding. 
Equalization 
Each party is entitled to half the value of all family property, so the right of equalization is triggered when dissolving the marriage. However, this does not mean literally giving each spouse half of an asset. Instead, one party will typically make an equalization payment to the other to ensure a 50-50 split. 
Custody and Access 
Contrary to popular misconception, custody does NOT only refer to where the child lives after divorce. The concept covers decision-making authority and how parents deal with the important issues involved with raising the child. If the child does live primarily with one parent, the other will usually have access – what you may know as visitation. 
Separation 
There are two contexts in which this divorce term is important:
To file for divorce in Canada, spouses must first live apart for at least one year. This is the period of separation.
Separation is also the term used to describe the status of two individuals who are legally married but maintaining distinct lifestyles. The marriage is still official, since the parties must go through divorce proceedings to end it. If separated, neither spouse can remarry.
Learn More by Consulting with a Mississauga, ON Divorce Lawyer
It is useful to become familiar with some of the key terms and concepts in Canada divorce cases, but this information is no replacement for experienced legal representation. For more information on our services for individuals in Mississauga, Brampton and the Peel Region, please contact Zagazeta Garcia Lawyers LLP. You can set up a no-cost consultation by calling 905-232-0398 or visiting our website. We can provide additional details after reviewing your unique circumstances.
Source:
laws-lois.justice.gc.ca/eng/acts/D-3.4/index.html