Moving From The US To Canada? 3 Options For Express Entry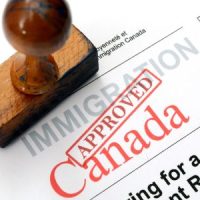 Canada is one of the most popular destinations for individuals across the globe who are seeking to immigrate for family, work, and education reasons. On average, Canada welcomes almost 280,000 immigrants every year, and more than 10,000 of them are heading north from the US. Many Americans have a general knowledge about immigration laws in their own country, but they are less familiar with the concepts and process when coming to Canada. Fortunately, there are three options for Express Entry. Applications under these programs are typically processed within six months or less, greatly streamlining the immigration process.
As with any immigration matter, strict compliance with all legal requirements is absolutely critical. Errors and omissions can thwart your intentions, and there can even be consequences for your future. It is smart to get assistance from a Mississauga Canadian immigration lawyer, though an overview on the three options for Express Entry is informative.
Canadian Experience Class 
The CEC provides a route to permanent residence status for temporary foreign workers and international graduates who have work experience in Canada. The eligibility criteria include:
You must have worked in a professional, skilled, or technical position in Canada for at least one year within three years of applying. A year equals 1,560 hours.
You need to obtain a certain score on the Canadian language exam, which depends on your employment listing within the National Occupational Classification (NOC) system.
You must plan to live and work in Canada, but outside Quebec. There is a separate process for the experience class immigration in this province. 
Federal Skilled Workers 
This program is based upon points, as assessed by such factors as work history, language, and education. At minimum, an applicant must: 
Have one year paid work experience in a position with NOC skill level 0, A, or B;
Earn the required score to demonstrate language proficiency, including reading, speaking, writing, and listening;
Possess a diploma, degree, or other credentials from a Canadian institution or the equivalent foreign institution; and,
Prove financial independence. 
Federal Skilled Trades Program 
This immigration pathway aims to help those workers who have earned credentials for a particular position through education, on-the-job training, or both. Examples include those in construction, certain health care positions, mechanics, electricians, plumbers, and many more. To qualify:
You must have at least one year paid employment working for a Canadian employer or a certificate of qualification from a Canadian institution.
You need at least two years' experience working in the skilled trade within the last five years.
You must meet language requirements.
Trust a Canadian Immigration Lawyer in Mississauga, ON for Legal Help
This summary covers the basics about the three immigration options for Express Entry, but the details are complicated if you attempt to take on the application process alone. You can trust our team at Zagazeta Garcia Lawyers LLP to tackle the challenges, so please call 905-232-0398 or go online to schedule a free consultation. Once we assess your situation, we can advise you on qualifying for these and other immigration programs.
Source:
statista.com/statistics/443063/number-of-immigrants-in-canada/