Legal Help for Co-Parents with Different Religions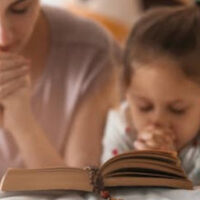 Some couples put a shared religion at the center of their family relationships. However, the face of the world is changing and that includes in regard to religion. For example, Pew Research Center data indicates that while more than half of Canadians identify as Christian, this number is on the decline. In addition, almost a third of all Canadians don't affiliate with any religion. Because of the changing landscape of religion, more and more of us are finding ourselves in interfaith relationships these days. But even when interfaith couples share common ground in many areas, a difference in religious beliefs can still become a problem in the relationship down the line.  In addition, religious differences can continue to impact your life even after a relationship ends if you happen to share children with someone who has different beliefs than your own.
The Recent Case Showing an Example of the Impact of Religious Differences Between Ex-Spouses
In A.J.H. v. J.K.H., a recent B.C. case involving separated parents, that court contemplated which parent should have decision-making authority in regard to the religious and spiritual upbringing of the parties' three children in lieu of the father's recent changes in religious beliefs. While both parents were of the Christian faith, the father had shifted to a fundamentalist view centered on a literal interpretation of the Bible. The mother asserted multiple concerns to the court with this interpretation and more specifically, with her ex's views of homosexuals, the role of women in the home and the role of women in the church.
In assessing how the father's participation in the decision-making process in regard to the children's religious and spiritual upbringing and how it could impact the best interests of the children, the court noted that:
It would almost certainly be confusing to the young children if they were taught religious views by their father which differed so significantly from the views of their mom and primary caregiver; and that
By his own admission, the father's religious beliefs resulted in him being unable to get along with a lot of people (such as his belief that homosexuals should be executed), something the court worried would trickle to the children and isolate them from being social.
Based on this reasoning, it was ultimately determined that it would not be in the best interests of the children for their father to make decisions regarding their religious and spiritual upbringing and this authority was given solely to the mother.
Are You Anticipating a Divorce From a Spouse You Have Religious Differences From? 
All the religious tolerance in the world doesn't change the fact that some couples are simply incompatible as romantic partners. If you are considering a separation or divorce from a spouse who has different beliefs than you and who you share children with, you should reach out for legal assistance from a compassionate team who can help you confidentially plan for the future. As the Mississauga family lawyers at Zagazeta Garcia LLP, we can help with every step of securing your interests whether you are preparing to enter a marriage, are planning to end a relationship, or need to ensure your access and custody is preserved in regard to your children. We strive to provide efficient legal assistance while helping you obtain your desired outcome in as timely a manner as possible. Contact us today to begin with a confidential conversation about your legal options.
Resource:
pewresearch.org/fact-tank/2019/07/01/5-facts-about-religion-in-canada/