IS IT A GOOD TIME TO INVEST IN SETTING UP A NEW BUSINESS OR PURCHASING AN EXISTING BUSINESS IN THE UNITED STATES IN THIS UNPRECEDENTED TIME?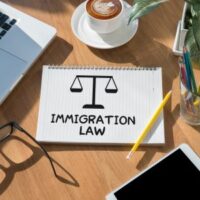 Did you know that Canadian citizens can apply for an E-2, treaty investor visa at the U.S. Consulate in Toronto and if approved, you can get a visa up to 5 years! The E-2 Investor Visa allows an individual to enter and work inside of the United States based on a substantial investment they will be controlling, while inside the United States. The E2 visa is good for three months to five years (depending on the country of origin) and can be extended indefinitely.  Substantial investment is not specifically defined on a dollar amount. There is common belief that the investment amount should be at least $100,000.00. However, that is not a hard and fast rule. In fact, applications with less investment than this have been approved. Often, the amount of required investment depends on the nature of the business.  In other words, a substantial investment is defined as an amount sufficient to ensure the investor's financial commitment to the successful operation of the enterprise as measured by the proportionality test.  This proportionality test compares the total amount invested in the enterprise with the cost of establishing a viable enterprise of the nature contemplated or the amount of capital needed to purchase an existing business. What I tell my clients is that investments less than USD$100,000.00 may potentially qualify for some low cost start-up business in the U.S.
With the new administration, Joe Biden has chosen to spend a large amount of his early administration's political capital on reforming immigration policy.  For example, on January 20, 2021, the day of his inauguration, Biden ordered the termination of Trump's prized US-Mexico border wall and has released a set of priorities to open up venues for individuals to have access to immigration programs. However, with the uncertainty of this pandemic, the US economy has been affected as well as our Canadian economy.  Maybe it is a good time to invest, don't you think?
By Maria Norka Zagazeta Garcia
U.S. Immigration Attorney
Zagazeta Garcia LLP