Immigrating To Canada To Open A Small Business?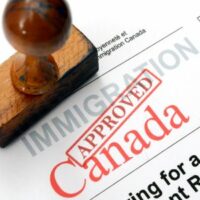 It probably comes as no surprise that a healthy percentage of the small business owners in Canada happen to be immigrants. The results published in the Business Development Bank of Canada report for example, indicated that immigrants, including refugees, actually twice as likely to take steps to bring an entrepreneurial project to life in comparison with people born in Canada.
Why Open a Small Business as an Immigrant?
Choosing to move to Canada can open doors for opportunities that would have never been had in a country of origin – but that doesn't mean that adapting to living in a new country is always easy. Due to cultural differences and language challenges, it can be much more feasible for immigrants to find their place as a member of the Canadian economy as a small business owner rather than attempting to work for someone else. However, the decision to try to establish yourself in a foreign country is not always easy and the immigration process itself can also carry challenges specific requirements for anyone who is hoping to move to Canada to start a business.
How to Immigrate to Canada by Starting a Business 
The Canadian government has an interest in attracting innovators that can help grow the economy and help Canada compete on a global front. Because of this, there is a specific pathway for would-be Canadian immigrant entrepreneurs in the form of what is called the Start-up Visa Program. In order to qualify for this program, prospective immigrants must first make sure they:
Have a business that qualifies with stipulated requirements;
Obtain a letter of support from a designated organization;
Take and pass a language test in either English or French; and
Have proof that you have enough funds to support yourself and your family which would be at least $12,960 (in Canadian dollars)
Other requirements will also need to be met that are typical for the immigration process such as attending medical examinations and providing information to obtain security clearance. Obtaining legal help is a good idea any time a potential immigration status is at issue.
Are You Interested in Immigrating to Canada to Open a Small Business?
As Canada increasingly moves toward becoming a country of entrepreneurs who are pursuing small business endeavors, it also continues to appeal to people around the globe who are considering it for relocation. If you have questions about how you could move to Canada and begin a small business or otherwise have questions about how the immigration process would work in your case, you should reach out for legal advice without delay. The Mississauga Canadian immigration lawyers at Zagazeta Garcia LLP are passionate advocates for those hoping to relocate to Canada and fulfill their entrepreneurial dreams. Whether you are currently residing in Mississauga, Brampton, Milton, Toronto or the GTA surrounding area or are still currently living abroad, you can depend on us to fulfill your immigration law needs while providing compassionate and dedicated representation. Contact us today to schedule a confidential appointment.
Resource:
cicnews.com/2019/11/immigrants-more-likely-to-start-a-business-and-create-jobs-than-those-born-in-canada-1113140.html#gs.35vqeg