How is COVID-19 affecting our Canadian Border?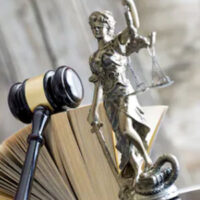 Most people are asking whether they can cross in to our friendly Canadian border, eh! On March 21, 2020, our Prime Minister announced travel restrictions that limit travel to Canada in order to manage the outbreak of the coronavirus disease (COVID-19).  Based on these restrictions, the people that are permitted to enter Canada are Canadian citizens, Canadian Permanent Residents, protected persons, foreign nationals who are coming for an essential purpose from the United States and foreign nationals who are coming for an essential purpose from a country other than the U.S. and are exempt from the travel restrictions. As of May 22, 2020, the Canadian restriction on all non-essential (discretionary) travel at the Canada-U.S. border that was initially implemented on March 21, 2020, was extended for an additional 30 days until June 21, 2020. This applies to all foreign nationals and it also included immediate family members, such as spouses/partners.
However, just recently on June 8, 2020 the Canada Border Services Agency announced that as of June 8th, 2020 foreign nationals who are immediate family members of Canadian Citizens and Permanent Residents will be exempt from the prohibition on entry to Canada if entering is to be with an immediate family member of a period of at least 15 days. An immediate family member refers to a person's: spouse or common-law partner; dependent child, parent or step-parent, and a guardian or tutor.
Examples of discretionary/optional (non-essential) travel include: tourism, recreation, and entertainment. So, if you are healthy and must cross the border for work or other non-discretionary (essential) purposes, you may continue to do so. Some examples of essential travel purposes are: work and study, critical infrastructure support, economic services and supply chains, shopping for essential goods, such as medication, items necessary for the health and safety of an individual or family and lastly health, immediate medical care, safety and security.
Some persons working in the health care field are considered exempt from the border prohibition. This is the case as long as they do not provide direct care for people over 65 years of age within the first 14 days of their entry into Canada.  So what about foreign nationals? If you are a foreign national arriving to Canada from the U.S. with symptoms of COVID-19, you will not be allowed to enter Canada. Foreign nationals arriving from the U.S. without symptoms of COVID-19, will be allowed to enter Canada only for essential travel. Foreign nationals, excluding those arriving from the U.S., will not be allowed into Canada. However, there are exemptions to these restrictions for foreign nationals arriving from other countries.
So what if you are allowed to come into Canada. What happens next? It is not that simple. The Government of Canada's Emergency Order under the Quarantine Act requires persons entering Canada, whether by air, land or sea, to isolate for 14 days if they have symptoms of COVID-19, or to quarantine themselves for 14 days if they are asymptomatic to limit the spread of COVID-19. An updated Order is being issued, under which any traveller arriving in Canada, whether they are symptomatic or asymptomatic, cannot isolate or quarantine in a place where they would be in contact with people who are vulnerable, such as adults aged 65 years or over and people with pre-existing medical conditions.
Upon arrival, every traveller will need to confirm that they have a suitable place to isolate or quarantine, where they will have access to basic necessities, such as food and medication. Travellers will be expected to make plans for where they will isolate or quarantine in advance of arriving to Canada. Travellers who do not have an appropriate place in which to isolate or quarantine themselves must go to a place designated by the Chief Public Health Officer of Canada.
In addition, all travellers arriving in Canada will be required to wear a non-medical mask or face covering to proceed to their final destination where they will isolate or quarantine. They will be provided with a mask if they do not have one. These new mandatory measures are an additional layer in Canada's actions to protect the health of Canadians, including persons aged 65 and over and people with pre-existing medical conditions, who are at greatest risk of severe health complications related to COVID-19. So what other implementations will be made post June 21, 2020? I will keep you posted!
By Maria Norka Zagazeta Garcia
Canadian Immigration Lawyer
US Immigration Attorney