How Do I Get A US Green Card Through Employment?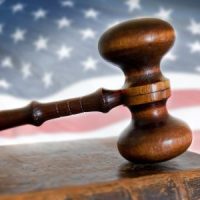 Applying for and obtaining a Green Card enables you to live and work permanently in the US, and it is a path to American citizenship for those who qualify. However, there are different requirements for a Permanent Resident Card under rules established by the US Citizenship and Immigration Services (USCIS). The steps will vary based upon your circumstances, but a common reason that Canadian citizens see a Green Card is for employment. It is possible to gain this status while you are in the US, though many other applicants go through consular processing due to being outside the country.
If you are considering getting a Green Card for employment purposes, strict compliance with the rules and meticulous attention to detail are essential. Even seemingly minor errors and omissions could put your status at risk, provide grounds for removal, or lead to other adverse action by USCIS. You should rely on a Mississauga US immigration lawyer at the earliest stages of the process, but a review of basic qualification criteria is useful.
Eligibility for an Employment-Based Green Card: The most frequently used grounds to apply for work-related Permanent Resident status is through preferences established by USCIS. They include:
First Preference EB-1: Those in this category are considered priority workers, having extraordinary abilities in science, art, business, or other disciplines.
Second Preference EB-2: One tier down from EB-1 is this class, in which the applicant has exceptional abilities or an advanced degree.
Third Preference EB-3: This category is reserved for skilled workers, professionals, and related employees. "Skilled" means the individual has at least 2 years of training or experience in the relevant field.
In addition, there are two categories for employment-based Green Cards that fall outside the preference structure. You may qualify if you are a doctor who works in a clinical practice in an underserved community in the US, termed the physician national interest waiver. Immigrant investors may be eligible if they invest a designated amount in a business that employs at least 10 full-time workers.
 Process for Obtaining a Permanent Resident Card: Though the exact requirements vary, applying for a Green Card means filling out forms and supplying the documentation USCIS needs to process them. In some cases, it will be a current or potential employer that must file the paperwork as sponsor for the individual seeking Permanent Resident status. You will coordinate with this entity to meet the relevant requirements. Whether you are filing on your own behalf or through an employer, be prepared to provide:
Photos;
Government ID;
Birth certificate;
Confirmation of a job offer by the prospective employer OR work history if you are already in the US;
Medical information;
Details on any arrests or conviction; and,
Many other documents.
Get Legal Help from a US Immigration Lawyer in Mississauga, ON
To learn more about getting a Green Card for employment, please contact Zagazeta Garcia Lawyers LLP. You can set up a free consultation by calling 905-232-0398 or going online. Our team serves individuals in Mississauga, Brampton and the Peel Region, so we are ready to assist with US immigration matters.
Source:
uscis.gov/green-card