How An Ontario Family Lawyer Can Help With Restraining Orders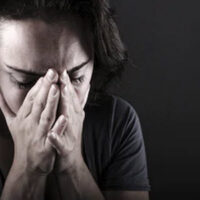 A physical attack or assault is always a crime in Canada, punishable by harsh prison sentences, fines, and other consequences. However, there are situations where the potential for serious criminal penalties will not discourage a person from continuing to engage in violent acts against someone with whom they have a relationship. In such a case, Ontario's Domestic Violence Protection Act provides victims with options. It is possible to get an order of protection against an abuser, directing that they cease contact, stay away from your work or home, and other prohibitions. There are severe penalties for violating the court's instructions, so a restraining order is a powerful tool for protecting your safety and that of your family.
Still, despite their effectiveness, getting a protective order involves a complicated legal process. It can be difficult to know where to begin, especially when you fear for your well-being and have anxiety about encountering a violent person. You can rely on a Mississauga, ON family lawyer to help with the following tasks and requirements for a restraining order. 
Gather Evidence 
You will need sufficient information to convince the court why you need the protections offered by a restraining order. Your own statements can serve as proof, but you should collect additional evidence if available, such as:
Text and email messages;
A list of phone calls;
Information regarding witnesses who observed situations of domestic violence; and,
Any other relevant details. 
Prepare Required Forms 
There are forms to complete when you are seeking a restraining order, so you will typically be required to provide details on the domestic violence or threats you experienced. The evidence you collect will also be important as support. In your request to the court, you must state what you are seeking, i.e., court order preventing the abuser from contacting, communicating, or approaching you. 
File Supplemental Documents 
If you have urgent fears about your safety, you can also file a motion without notice to get the court to rule on your restraining order in the absence of the abuser. For most legal proceedings, a judge cannot issue an order unless all parties are present; considering the severity of domestic violence, the laws DO allow sidestepping this rule. In addition, you may also include requests to the court regarding child custody and visitation if you have concerns about their safety. 
Go to Court for a Hearing on the Restraining Order 
Once the court issues an emergency order of protection, you will need to serve documentation as notice to the other party. He or she will have the opportunity to defend the allegations at a later court hearing, so you must be present to support your position. Having a lawyer at your side ensures a smooth proceeding.
Set Up a Consultation with a Mississauga, ON Family Lawyer Right Away
You can trust Zagazeta Garcia Lawyers LLP to handle these and all other tasks involved with getting a restraining order to protect your family. To learn more, please call 905-232-0398 or go online to schedule a free consultation at our offices in Mississauga, ON.
Resource:
ontario.ca/laws/statute/s00033