Getting Through Valentine's Day After Divorce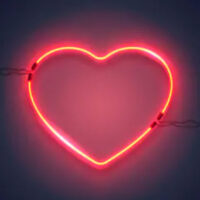 Valentine's Day is right around the corner. This holiday has the reputation of being the most romantic day of the year but this simply isn't the case for everyone. While statistics indicate that over sixteen million Canadians are currently living with someone else as a couple in private households, they also reflect that over twelve million others are single. This means that almost half of Canadians will be going into Valentine's Day as never-married, separated, widowed and divorced persons. For those who are going through a divorce or have newly completed the divorce process, this holiday can represent a new challenge now that you find yourself alone for what may be the first time in a very long time. If you are already finding yourself overwhelmed by the sentiments of love, romance and affection, it is important to focus on the positive things you have going on in your life.
Here are a few options that can help you get through Valentine's Day after your divorce.
Celebrate yourself
Canadians spend an average of almost $200 on Valentine's Day every year. Remember that you have been relieved of any obligation to spend money on someone else and instead consider taking some of your savings to do something nice for yourself. Treat yourself to a nice meal, bottle of wine, or even a spa package. Focus on remembering that it's better to be alone than trapped in an unhealthy relationship or marriage.
Celebrate a different form of love
Valentine's Day doesn't have to be centered on romantic love and can instead be regarded as celebrating all forms of love. You should also consider taking some time on Valentine's Day to spend with those you care about most which could include everyone from your friends to your children or even beloved pets.
Celebrate like any other day
If none of the other options appeal to you, there is nothing wrong with simply treating Valentine's Day like any regular day and proceeding with your normal routine. At the end of the day, this is just another day no matter how much advertisements and social media may make you think otherwise. Regardless of what you choose to do or not do on February 14th, remember that you will survive and that things will get better.
Do You Have Questions About Divorce?
If you are still in the process of debating whether to separate from a spouse, it is important that you have an open and safe space for you to think through what you really want. And even if you have decided to move forward with terminating your marriage, you don't want to go into a divorce without a plan of attack for how to go about accomplishing those goals. Either way, the assistance of the right legal team can help you simplify things during this challenging time. As the Mississauga family lawyers at Zagazeta Garcia LLP, you can depend on us for nonjudgmental and confidential advice and assistance regardless of the circumstances that have brought you to this point. Contact us today to schedule a confidential appointment and begin moving forward.
Resource:
statcan.gc.ca/eng/dai/smr08/2018/smr08_223_2018