Did You Know Your Rift With Your Ex's New Partner Could be Considered Parental Alienation?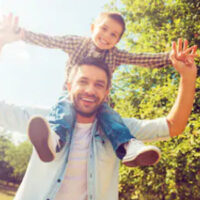 It is always hard when anyone you were married to or seriously involved with starts dating again.
This can become even more true when the two of you happen to share children – especially if you were still married to or involved with your ex when you found out about his or her new relationship. It is always ideal during a separation if both parties wait to become seriously involved with someone else until the separation is finalized and ties are dissolved. However, things do not always happen in an ideal way and timelines sometimes blur between when one relationship ends and another begins which can create tension when you and your ex have to continue to interact for the sake of your children. Statistics indicate that even among women, the rate of married women who have cheated has increased by 40 percent since the 1990s.
And even in the situation in which you were formerly on very good terms with your former spouse, it is entirely possible that problems can arise suddenly when one of you becomes involved with a new partner. You may strongly dislike your ex's new girlfriend, boyfriend, or spouse. However, if you share children with your ex, you still have to learn how to get along for the sake of the smallest and most beloved members of your family.
Understand That a Court May View it as Parental Alienation When a Former Spouse Won't Accept the Other's New Partner 
In M.P.M. v. A.L.M., a formerly rocky marriage led to a rocky divorce and ensuing custody battle over children who had resided primarily with their mother following the split. The mother in that case blamed the father's new relationship – which began during or shortly after the marriage dissolved – for the current issues between the father and the children the former couple shared. The father wanted sole custody and a temporary cease of contact with the mother as he claimed the mother was alienating him from the children.
The court observed and acknowledged that the children had expressed a desire to decline spending time with their father and also recognized evidence that supported the mother's claims that the father had not been involved in their lives at times. However, the court also agreed with the father in concluding that the negative feelings expressed by the children had originated with their mother. The parties were given shared custody but the father was given access on a liberal basis with scheduled visits during which contact with the mother was to be limited.
Are You Struggling to Stabilize Things With Your Ex After a Separation?  
As the Mississauga family lawyers at Zagazeta Garcia LLP, we can help you begin putting your life back together at a time when it likely feels like things are falling apart. We offer the guidance of an experienced and compassionate legal team that will help you proceed with your interests and those of your children at the forefront. Contact us today to schedule a confidential appointment and begin discussing how to successfully restructure your life.
Resources:
canliiconnects.org/en/cases/2020onsc1862
globalnews.ca/news/3841833/why-women-cheat/