CUSMA Eligibility For Business People Immigrating To Canada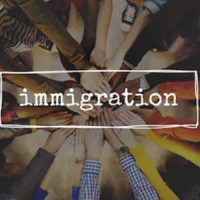 If you are seeking to enter Canada for work purposes, there are multiple options that you may be eligible to pursue. Because it covers the largest free trade region in the world, the Canada-United States-Mexico Agreement (CUSMA) is the basis for many individuals immigrating for work. There are special immigration rules that apply to nationals from these countries, since the point of CUSMA is to spur economic development and raise the standard of living among all members. Canada has free trade agreements with other nations, but you will need to address CUSMA requirements when coming from Mexico or the US to work.
There are different immigration categories when temporarily visiting for business under CUSMA, so the requirements vary according to your circumstances. It is important to work with a Mississauga immigration lawyer who will assist with applying and documentation, but it is also helpful to review the basics about eligibility.
 Business Visitors: You may qualify under this classification if you are coming to Canada to participate in business activity, but you are not seeking to be part of the workforce. It is not necessary to obtain a work permit, and you are limited to staying for 6 months at a time. To be eligible as a business visitor, you must:
Have a main business address and source of income outside Canada;
Show proper documents for basic entry, such as a passport;
Have sufficient financial resources to stay for your visit and return home; and,
Not have a background that poses a criminal, security, or public health risk.
Professionals: To visit the category in this work category, you must have a pre-arranged contract for employment in one of the skilled occupations designated by CUSMA. You will need a permit, which is typically arranged by your Canadian-based employer. A professional can stay up to 3 years, but the visit can be extended.
 Company Transfers: This classification is for American and Mexican nationals who are transferred within a company to work at a branch operating in Canada. You will need a work permit to be arranged by your employer, allowing you to visit for 3 to 5 years, plus extensions. To enter as an intra-company transferee, you must:
Be a manager, executive, or specialized knowledge worker; and,
Have worked for this employer for at least 1 year out of the last 3 years. 
Investment Professionals: Traders and investors can work in Canada for up to 1 year, and you do need a work permit. You must show that you plan to carry on trade and investment activities between Canada and other CUSMA nations.
Discuss Eligibility with a Canadian Immigration Lawyer in Mississauga, ON
This overview on the qualifications to visit Canada for work reasons is helpful, but there are numerous details under CUSMA. For more information on the requirements for US and Mexican nationals, please contact Zagazeta Garcia Lawyers LLP. You can set up a no-cost case assessment at our offices in Mississauga, ON by calling 905-232-0398 or visiting us online. A Canadian immigration lawyer can advise you after reviewing your situation.
Source:
international.gc.ca/trade-commerce/trade-agreements-accords-commerciaux/agr-acc/cusma-aceum/index.aspx?lang=eng