Co-Parenting Tips For Peel Region Schools' Summer Break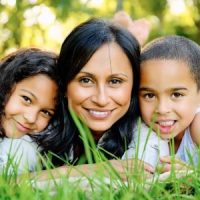 The end of the school year will soon arrive, which means kids across Canada will be rejoicing in their freedoms, enjoying favorite activities, and savoring the warmer weather of summer. For Peel Region Schools, the last day of the school year is June 30, 2022. All parents will face challenges as they adjust schedules to the new routine, but the situation is a bit trickier for co-parents who must juggle across two different households. Even if you have a workable parenting plan in place for child custody and visitation, summer break could require a different arrangement.
It is not always necessary to go to court to modify child custody, but avoiding a hearing means parents must work together to develop a plan that accommodates the whole family. A Mississauga child custody lawyer can assist with details, while some tips and guidelines can help you develop a satisfactory arrangement for summary vacation.
Communicate Vacation Plans Early 
Whether you intend to take your child along or will be going on a no-kids trip, make sure to provide details as soon as you know them. You would likely feel frustrated, inconvenienced, and overwhelmed if your child's co-parent sprang a vacation upon you, so avoid controversy when possible. 
Set a Budget 
One parent has the duty to pay child support, but they both might need to assess the budget when kids are out of school. Though you cannot change the amount without going to court, parents should expect to pay more in certain areas and less in others. You will not be paying for school fees, athletics, supplies, and related needs, but make sure to allow for:
Additional costs of childcare while parents are at work;
Camp, vacations, and extracurricular activities; and,
Extra expenses related to food, now that you are supplying children with three square meals plus snacks every day. 
Ask the Kids for Input 
Depending on their age, parents should include children in the conversation when working out custody and parenting time for the summer. Keep in mind that the residential parent most likely has more time than the other during the rest of the year. It might make sense to allow extra weekends, evenings, or even an entire week with the other. 
Be Flexible 
Above all, try to take a "go with the flow" approach to co-parenting during the school summer break. You do not need to sacrifice your parental rights, but a reasonable amount of flexibility can prevent disputes from turning into a court battle. Try to see things from both sides, always prioritizing your child's interests.
Our Mississauga, ON Child Custody Lawyer Can Advise You on Co-Parenting
These tips can help parents develop a workable schedule for the summer holiday, but you may need assistance with legal requirements. To learn more about child custody laws in Ontario, please contact Zagazeta Garcia Lawyers LLP. You can set up a no-cost consultation by calling 905-232-0398 or visiting our website. Our offices services families in Mississauga, Brampton and the Peel Region, so we are ready to advise you.