Checklist When Addressing Property Division In Ontario Divorce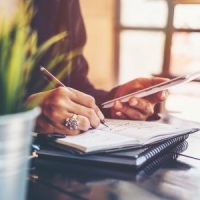 There are many important questions to consider when going through divorce, but one of the most basic inquiries involves who receives what property when the case concludes. The concept of property division varies slightly among Canadian provinces, but the statutes generally require an equal split. The Ontario Family Law Act refers to this as the equalization of net family properties, but the process is more complicated than simply dividing assets and debts 50-50. Some items are excluded from net family property, and there are special rules that apply to the matrimonial home.
Despite the complexities with property division, it is possible to gain some insight on what you might receive – or what you might have to pay to the other party for equalization purposes. Plus, this information is important when you are negotiating a marital separation agreement. Your Mississauga property division lawyer will manage the details and challenges, and a checklist may be helpful. 
Review All Assets and Debts on Separation Date: The starting off point is assessing all real estate, personal property, and financial liabilities as of the day of separation. Do not include assets that constitute excluded property, such as:
Property that you received as a gift or inheritance (unless it was the family home)
Life insurance policy proceeds
Your award from a personal injury lawsuit
All other homes, business interests, vehicles, furniture, bank accounts, pensions, and related assets must be included when evaluating the value of family property on the separation date. 
Deduct Property and Debts on Marriage Date: This next step focuses on a different date: Your wedding day. Itemize all property you owned before getting married, and assign it a fair market value. Then, subtract all debts you owed as of the marriage date.
When working through this step, you must exclude the marital home, even if you were sole owner as of the wedding date. This piece of real estate belongs to both parties to Ontario divorce, and it must be shared between them. 
Determine Which Spouse is Owed Money: Steps #1 and #2 will provide you with two totals, and these are the key to determining how property division will be handled.
Start with the figure you calculated with Step #1, and subtract the number from Step #2.
This value is your share of the net family property according to Ontario equalization rules. If the number is negative, it becomes zero.
Go through the same analysis with your spouse.
Subtract the smaller amount of net family property from the larger, and divide this figure in two. This is the amount the spouse with the higher amount must pay to the other.
Our Mississauga Property Division Lawyers Will Guide You Through the Steps
This checklist for assessing property division is helpful for understanding Ontario divorce laws, but legal help is critical for a real-life case. To learn more, please contact Zagazeta Garcia Lawyers LLP. Our firm serves Mississauga, Brampton, and the Peel Region in a wide range of Canada family law matters. You can call 905-232-0398 or visit our website to set up a no-cost consultation.
Source:
ontario.ca/laws/statute/90f03#BK6