A Recent Example of How Courts May View the Impact of One Spouse's Business Being Affected by COVID-19 in the Context of a Divorce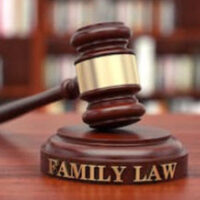 Almost a full year into the COVID-19 pandemic, many of us have experienced its economic effects even if fortunate enough to have avoided contracting the virus up until this point. A report published by the Canadian Federation of Independent Business a few months ago grimly asserted that approximately one in seven Canadian small businesses are at risk of going under as a result of COVID-19 – and that is unfortunately in addition to those that have already closed. A different report examining the effects of the pandemic indicated that there has already been a 7.2 percent decline in the number of small businesses compared to just a few months beforehand. Determining how to minimize losses for small businesses is going to be critical to the recovery of the Canadian economy. But in the meantime, these losses are affecting many people and their families. Because of this, family law courts are beginning to hear cases centered around businesses being impacted by the pandemic.
The Recent Ontario Superior Court Case  
In Dhaliwal v. Dhaliwal, the Court considered a situation with two separated parents in which the father worked as an optometrist during the marriage while the mother cared for their two young children at home. The father asserted that his income had recently been significantly and indefinitely reduced as he had had to close down his practices in compliance with COVID-19 mandates stipulated by the government. He further asserted that due to this reduction in income, he was no longer able to manage the costs associated with the former matrimonial home where the mother and children still resided. He was seeking a court order forcing the sale of that property as well as a second property that the former couple had jointly purchased.
The court ultimately did just that and granted the father's request. In reaching this conclusion, the court considered factors like:
The father's estimated yearly income was approximately half of what it had been in prior years – a fact not refuted by the mother
While the mother asserted that COVID-19 would eventually go away and the father could earn his former income, she offered no solution to the immediate problem of neither party being able to afford their current expenses
The court found that the mother was simply being contrary to be contrary and in that respect, reducing the number of issues for high conflict parents to argue about is in the best interests of the children
Has the Pandemic Affected Your Ability to Comply With a Spousal or Child Support Agreement?
Many people have unexpectedly had their livelihoods affected by this unforeseen pandemic that no one could have anticipated. Some people have ex-spouses who understand this situation and are willing to work with them. But unfortunately, many others find themselves in a sudden battle with their ex when they are no longer able to pay. If your financial picture has substantially changed since your spousal or child support obligation was initially decided, you should pursue steps toward understanding whether it might be time to pursue having your agreement altered. As the Mississauga family lawyers at Zagazeta Garcia LLP, we can help you fully contemplate your legal rights and options and the steps you should begin taking. Contact us today to begin with a confidential consultation.
Resource:
newswire.ca/news-releases/canada-could-lose-an-additional-158-000-small-businesses-to-covid-19-850043024.html