5 Property Division Laws That Impact Ontario Divorce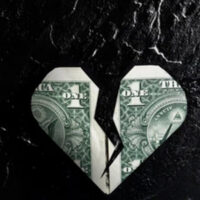 While some couples may need to deal with spousal support and issues related to minor children in Ontario divorce, all parties must address property division when ending their marriage. Unfortunately, this topic can be among the mostly hotly contested issues in a divorce case, particularly for high net worth and long-term marriages. Emotion can cloud the proceedings when spouses take a win-lose approach. To further complicate things, property division may impact or be impacted by other areas of divorce. Child support and alimony can play a role in how family property is distributed.
Because of the complexities, it is wise to get legal help from a Mississauga property division lawyer as early on in the divorce process as possible. You might also benefit from reviewing some information on the laws that affect your case.
Equal Distribution of Property: Under Ontario law, all assets acquired on or after the date of the wedding are considered "family" property, subject to some exceptions explained below. Canada's approach to divorce is that a marriage is an equal partnership, so the statutes require a 50-50 split of these items when parties decide to end it. Equal distribution also apples to the family home and other matrimonial real estate, even if one spouse owned it before the wedding. 
Debts are Also Subject to Distribution: The same 50-50 split applies to debts you incurred jointly during the marriage, though the law makes an exception for debts that one party took on financial liability in bad faith. 
Assets Excluded from Property Division: In addition to the property you owned before getting married, there are some items that are not subject to equal distribution in Ontario divorce. They include:
Assets that you received as an inheritance or a gift from someone other than your spouse;
Proceeds from a life insurance policy on which you were a beneficiary;
Funds from a personal injury lawsuit or settlement; and,
Any property the parties agreed to exclude by agreement, such as in a prenuptial agreement. 
Property Division for Common Law Couples: The laws are very different for common law couples, who are not legally married in the eyes of the law for purposes of distributing assets. Instead, each party walks away with the property they brought into the relationship and anything they purchased with separate funds during their time together. 
Agreements on Property Division: Ontario laws apply if you have to go to court to resolve property issues, but couples are free to craft their own arrangement. An agreement reduces cost and expedites the divorce process, while also giving you control over property division. 
Contact a Mississauga, ON Property Division Lawyer to Learn More
This overview of the important property division laws in Ontario is helpful, but you will need skilled legal representation to tackle the complications. If you are considering divorce or are a party to a pending case, please contact Zagazeta Garcia LLP. You can call 905-232-0398 or visit us online to schedule a free consultation. Our office serves clients in Mississauga, Brampton and the Peel Region, and we look forward to hearing from you.
Resource:
ontario.ca/laws/statute/90f03#BK5